As a company that strives to help every user in its community, we love to answer your questions or respond to your feedback. This week one user from our Facebook community was looking for a few tips on choosing between Word, Publisher or OneNote as the best program for a project—and with good reason!
With projects that can require a ton of different tasks it can be hard to determine which application can get the job done. Each comes equipped with its own features and functionality, but  some may overlap, making your situation easy or difficult depending on how well you can manipulate the program.
We decided to look into this and offer up a few tips and suggestions for each application that will help you pick out the right application for your project.
Microsoft Word
Microsoft Word is one of the most popular word processors out there.  As a general purpose application, Word is often used for creating and typing up documents ranging from quick note taking to professional business reports.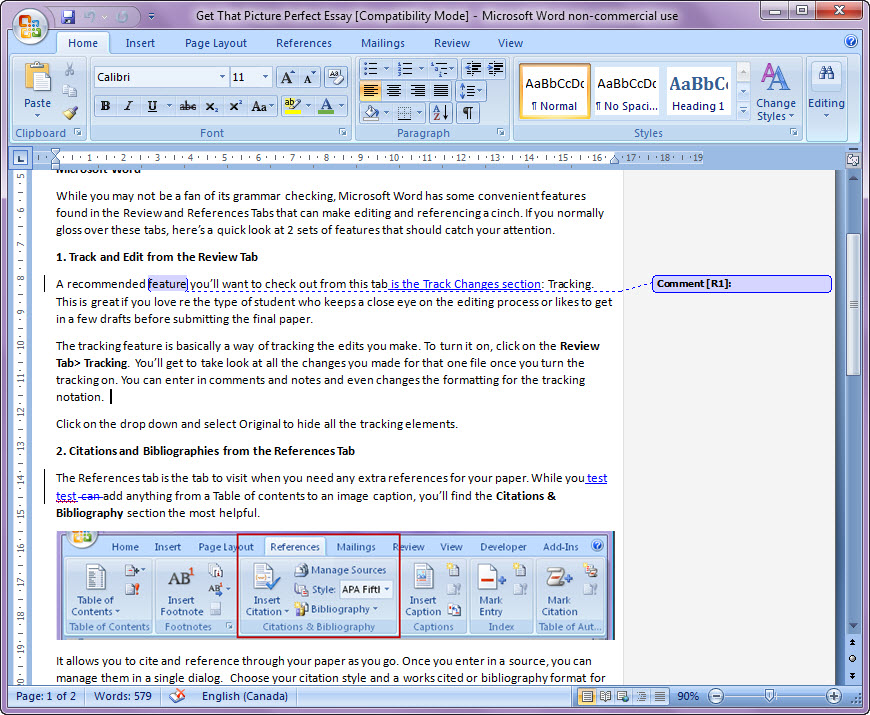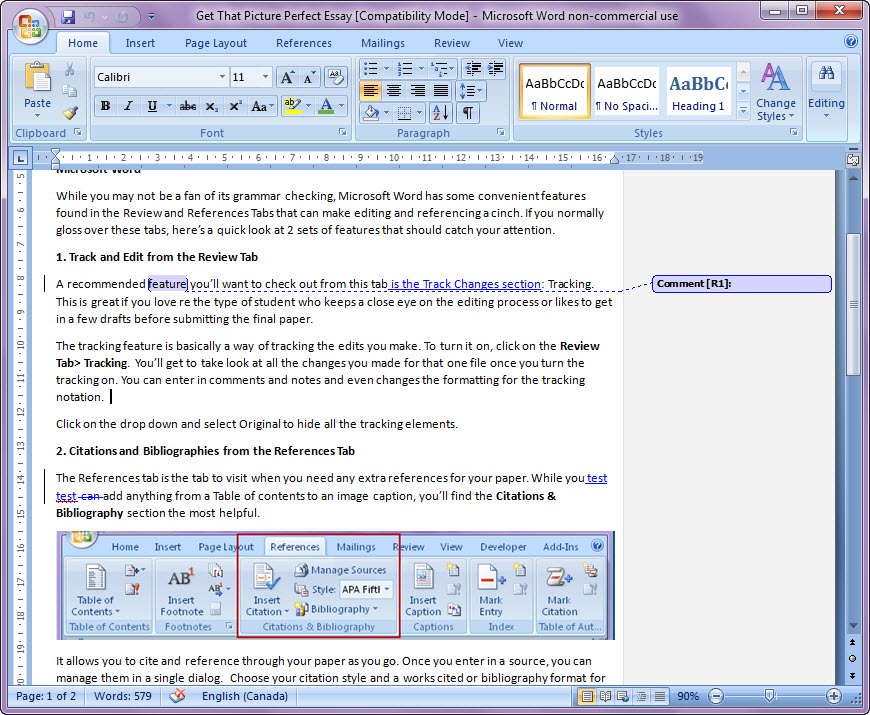 MS Word can go beyond your average document creation process.  This is due in part to Microsoft Word's advanced features for manipulating text and content that make the app a powerhouse editing tool as well.
Moreover, when you create a new Word document, you get the option of choosing and downloading templates from the Microsoft database that will give you a head start on using this application to its fullest extent.
Handy features: 
Extensive editing and proofing features such as tracking changes and editorial mark up, adding comments, comparing documents,  spelling and grammar check, word count.
Users can insert WordArt, ClipArt, basic images, SmartArt graphics, watermarks, basic tables, shapes and charts
Advanced options for academic citations, editing headers and footers, and generating bibliographies
For formatted documents, Word gives users options to customize the placement between text and images, page layout and document themes
Offers professional looking templates for creating different types of documents:  booklets, certificates, contracts. flyers, business letters, receipts, statements, etc.
Allows users to create hyper links, books marks and table of contents within the Word document
Useful when you need to:
Create general purpose documents: letters, blog postings, lists, resumes, cover letters, short stories, memos, textual drafts for web content, and forms to name a few
Edit copy and collaborate on professional documents within your company such as reports, business proposals, research papers, product and service overviews
Generate citations and bibliographies using standards such as MLA, Chicago, APA formatting  for academic papers and essays
Create and customize basic marketing material that is printable like brochures, booklets or flyers for your organization
Draw up statements, tracking sheets, invoices or records that include simple financial data in tables
The one limitation for creating visually or data oriented material with Word is that the program is not well geared to handle advanced image editing needs or data analysis. Otherwise, Microsoft Word is the go-to application you'll want to use for creating digital documents easily.  For more tips on how to use MS Word, check out the Microsoft Word Blog
Microsoft Publisher
Microsoft Publisher is Office's desktop publishing program that helps you create professional publication material. From business cards to magazines, you can create and design any type of content you intend to use for publishing.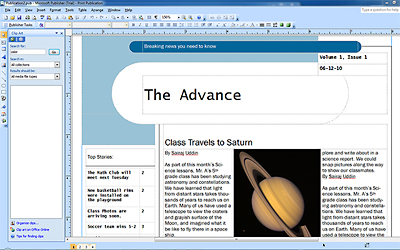 Powerful editing and design features streamline the design process, letting you lay out your images and text on the page as needed.  Because of the DIY nature of this app, MS Publisher is a more easily accessible alternative to highly advanced desktop publishing software tools, like Adobe InDesign.
Handy Features:
Advanced picture tools let you edit and manipulate all sorts of images as needed
Users can connect to existing data sources of information and create a publication (ie. catalogue) of products and services quickly
Mailings tab allows users to share and instantly send new publications to contacts, colleagues and customers
Provides access to a large range of professional design templates to help get you started; offers the main "building blocks" for creating your publications
Comes equipped with a Design Checker that checks your publication for common printing and formatting errors and offers options for fixing them before sending it out.
The content library makes it easy to store and reuse content  across different Publisher projects
Users can import existing content from other Office applications
Useful when you need to:
Customize layouts and designs of publications without any graphic design experience
Create and publish professional business material on a budget such as business cards, brochures, newsletters, coupons, promotional calendars, posters, invoices, multimedia inserts,  mailing labels
Create official catalogues and menus of products or services for your customers
Develop advertizing material for events as part of your marketing campaign like ticket designs, event invitations, official thank you cards, award certificates, seating place cards
Create a complete package of advertising material that includes newsletters on company letterhead, postcards announcing promotions, and product brochures
Whether you're publishing material as an individual or on behalf of an organization, the possibilities with Publisher are endless. Over at the official Microsoft Publisher blog, you can a get a few tips and some ideas on what you can do with MS Publisher.
Microsoft OneNote
Microsoft OneNote is a feature rich, free form digital notebook application that is geared towards gathering and collecting information. With OneNote, you can pull together web clippings, notes, multimedia, and other content into one single notebook.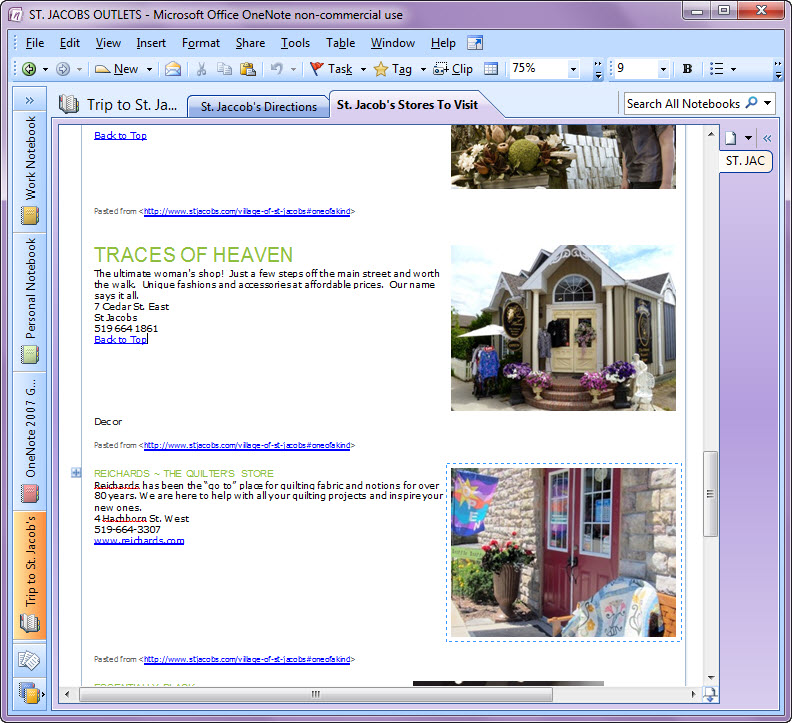 Microsoft OneNote takes it cue from a spiral bound notebook. That is, your content is saved onto a Page, which is organized into a Section within an entire Notebook. As such, it allows for more creativity than MS Word in organizing content collected from the web. Your notebooks can be easily organized according to your project's needs.
Handy Features:
Tabs let you break down your collected content even further within a single notebook
Password protection is offered  for personal notebooks
Contains advance media tools such as audio and video recording
Users can create free form notes and content.  OneNote offers drawing and editing tools in addition to page templates  for further customizing your content
OneNote contains search capabilities, helping you locate information from text and media
Offers multi-user capability for collaboration which allows offline editing, synchronization and merging of changes.
User Interface layout makes it easy to access different sections and notebooks
Also features OCR (Optical character recognition) capabilities, letting users extract and reuse text from images
Useful when you need to:
Organize multiple categories of research in one place; capture web links and information in one place; filter and manage web research to avoid information overload
Gather notes for studying, research papers, and assignments for different subjects
Prepare and plan for events and vacation trips; create detailed overviews for major projects
Put lists together. Perfect for planning shopping trips, collecting recipes,  keeping meeting notes and brainstorming sessions
Create a digital scrapbook or journal; gather information on personal interests (hobbies, sports, entertainment, science, technology, leisure activities, social media)
Collaborate as an educator or student. Microsoft in Education links to sample Notebooks you can preview. Samples include a student personal workbook,  a shared notebook for a group project and a third grade teacher's math book.
In short, you'll want to take a look at OneNote if you need to access and record content  quickly and with more flexibility. The application is great for any project  that requires a lot of organization, research, and collaboration.  The Microsoft OneNote Blog  offers up a collection of posts on using the application creatively.
As you can see, each application is meant to give you a certain amount of control over your content in different ways.  You may find that one app may be better suited for one task than another, but you'll have to play around with each one to get a full sense of what they can do.
You can test drive each Microsoft application through a free trial and find the right fit for your project.