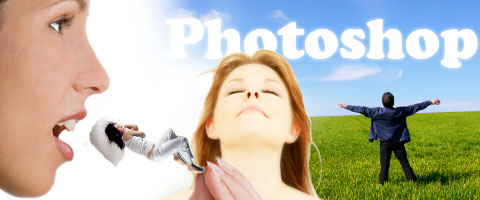 Photoshop can do almost everything when it comes to digital image editing. So it's no wonder that there are more tutorials, tips, tricks and add-ons than one might be able to read in a lifetime.  So we've compiled a handy list of them to make it easier.
Below, you'll find a listing of Photoshop sites, tutorials and books; free resources, help resources and inspirational resources; brushes and patterns, actions and plug-ins, even a list of stock image sites!
We've picked the best, the coolest and the most useful.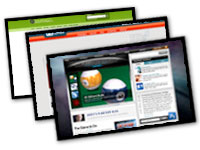 Photoshop Sites
Every niche has a number of core sites, even the expanding niche of Photoshop users. Here are the main Photoshop sites every PS user should bookmark in one handy listing for quick reference.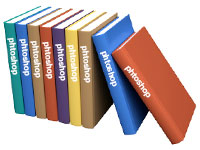 PhotoShop CS4 Books
Some of the top books on the subject of using and bending the most powerful image editor to your will and making it jump through its own hoops made of light.
Adobe Photoshop CS4 One-on-One (Digital Media) by Deke McClelland
Deke McClelland offers you step-by-step tutorials, DVD-video demonstrations, and hands-on projects in this book. You can improve your knowledge and hone your skills. With the the quality of the content and lessons you'll be mastering Photoshop like a Pro.
The Adobe Photoshop CS4 Book for Digital Photographers (Voices That Matter) by Scott Kelby
Written by president of the National Association of Photoshop Professionals (NAPP), this book shows you how image editing professionals do it.  You'll learn new editing techniques, the reason behind using certain settings, and even about the newest CS4 features you've only heard about until now.
Adobe Photoshop CS4: Up to Speed by Ben Willmore
Don't worry about not getting the most out of CS4.  You can get it right here in Adobe Photoshop CS4: Up to Speed. This book highlights not only new and changed features, but how to use them. For Photoshop users upgrading to the newest version, Up to Speed can have you using CS4 features like you've been using them forever.
Photoshop CS4 For Dummies (For Dummies (Computer/Tech)) by Peter Bauer
Discover a few new tricks in CS4 in Adobe Photoshop CS4 For Dummies, and learn how to use them efficiently. From image basics to enhancing, cropping, and color correction, it's all here and easy to understand!
Creative Photoshop Portrait Techniques: Fully Updated for CS4 (A Lark Photography Book) by Duncan Evans and Tim Shelbourne
With this photo guide you can master Photoshop, and start creating distinctive photographed portraits. You'll find illustrated tutorials and step-by-step alongside new techniques and downloadable examples in this revised edition.
Online Tutorials
When you simply can't find what you need in a book, it's only natural to turn to the internet and see if you can find it there.  The titles of the tutorials speak for themselves.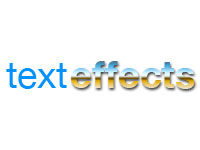 Text Effects in Photoshop
Got plain old text? Make it jump, twist, burn and pretty much just about anything else you can imagine with these tips, tricks and how-to's.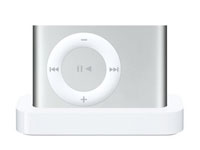 Building Virtual Replicas of Real Items
Sometimes the best looking gadget is a digitally reconstructed one. Learn how to hone down and develop your skills in these tutorials to create even bigger and better things later on.
Photo Effects
Images can be harsh. Why not soften it, color it, make it sparkle and shine? With these handy tutorials you'll learn how.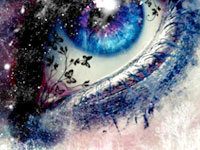 Extra, Imaginative Effects
Add some spectacular effects of your own with some of the coolest, most magical effects around.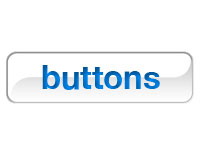 Buttons, Buttons and More Buttons
Need to create graphic buttons? These buttons will work just as well on the web as it would in a graphic or brochure.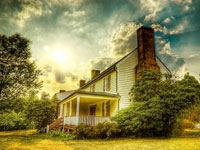 Digital Inspiration
When you can't get any fresh ideas, look to these sites and postings on how you can jump start your Photoshop imagination.
45 Beautiful 3D Typography Designes for inspriation
Find out what how you can work with 3D typography with this entry. From DzineBlog, this list gives you a look at 45 amazing ways of making your typography stand out.
PSDfan has a great on-going series of blog posts entitled "Daily Image Inspiration?? that showcase a few inspirational images in each posting. There are currently more than 25 postings for you to peruse and get inspired.
If you need to give your average photo a stunning makeover, get some lighting and visual ideas with this collection. Smashing Magazine has pulled together a set of 35 HDR pictures of real scenes that have been revamped into fantastical and surreal looking places.
100+ High-Quality Desktop Wallpapers
Discover how you can incorporate a bit of imagination into your own wallpaper creations with these eye-catching examples. 1stwebdesign.com has a number of great inspirational postings that can help you generate great Photoshop creations.
Fudgegraphics, a site centered around graphic design reosurces and inspiration, shows you what you can do with a logo idea and a bit of colour.  You can also discover more about being a graphic design artist with their spotlight  features on cutting edge graphic design artists.
This isn't inspiration for digital images, but for work environments. Google has proven that a creative workplace leads to creative thoughts. Get some ideas from Inspiredology on how to make your work place work for you.
More Tutorials
If you still can't find what you're looking for, try these tutorial compilations.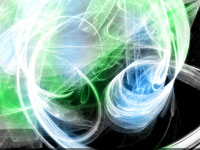 Photoshop Brushes
Rust brushes, swirly brushes, Japanese foliage brushes, band name brushes, rust brushes, abstract vector brushes—this list from Top Web Resources gives you easy access to them.
Photoshop Brushes – Free Photoshop Brushes at Brusheezy!
On Brusheezy you can find a large range of cool PS brushes. You can search  according to category and PS version to find the perfect brush you're looking for.
From BrushKing, this list pulls together a great resource of lists that when combined, features a total of 6000 PS brushes.
Sporting a collection with a wide variety, Myphotobrushes.com has brush collection categories for ornaments, nature, human, splatter and abstract images. The site also has collections for custom shapes, styles and gradients, patterns and tutorials.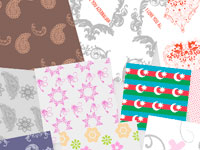 Photoshop Patterns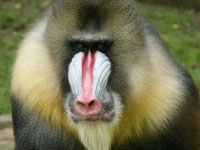 Stock Photos
For free modern and professional looking images, check out Stockvault.net. Not only does it have a broad range of categories from nature to urban, design templates to textures and background, this site also has tutorials, articles, videos and a blog. With  free memebership, it's definitely worth checking out.
Here's a quick and easy way you can get some of the most famous images in history for free. Free Historical Stock Photos has a gallery inventory that includes images of historical figures, arhictecture, transportation, presidents, religion, social movements and more.
Looking for professional looking images for free? Then freepixels is a site to check out. Although it currently has under 4,000 images in stock, freepixels offers images you can feel comfortable posting up on your company website.
With over 20, 000 photos in stock, PhotoRack is a great stock image resource.  You'll find a wide range of quality images from categories like lifestyle and technology to miscelaneous objects and wallpapers.
Finding an image to match the colour scheme of your site.  Unprofound.com, created and run by desingers, has search filters that let you search according to colour. With high quality photos and no signup needed to download, Unprofound.com is handy alternative for image searching.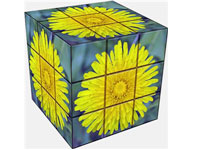 Photoshop Plug-ins And More
Needless to say, that aside from this article you can also try your luck with Google that'll pull up an endless supply of articles, tips, tricks and really cool things you'll have to sift through first.  But this list just makes it easier.