Buy Able2Extract PDF Server
Investintech's PDF conversion server software converts PDF to Word, Excel, HTML, and more.
Unlimited users and conversions
License Description
The full server license. 1st year Support and Upgrades Plan are included.
Support and Upgrades Plan
1st year is included in new licenses. Purchase Support and Upgrades Plan for subsequent years.
Ordering is 100% Safe, Secure & Guaranteed
At Investintech, we proudly stand behind and support all of our software products. If you are unsatisfied with any product you license from us, return it for a full refund. We have an A+ rating with the Better Business Bureau. Our online ordering process is 100% secure and is verified secure every day by Trustwave.
Have questions or concerns about ordering online? Call us at +1 604 200 4366.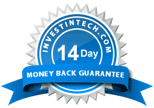 Additional Information
What You'll Get
Investintech's server software is distributed as a 30-day trial version. After purchasing your desired license, you will receive the following:
A PIN along with your receipt by email. By entering this PIN into the trial version you have already installed, the full-version license will be activated.
A Packaged CD with product documentation will be delivered with all orders.
Credit Card Purchases
Investintech.com Inc. processes it's credit card purchases online in conjunction with Elavon, a fully secured third party merchant provider. Elavon uses Verisign to process its transactions.
Your credit card information is NEVER kept on our web site or on the system of Elavon after the transaction is completed.


---
Privacy Policy
For more information, read our privacy policy here.
Return Policy
To review our product return policy, please click here.
Ordering Online
Have questions or concerns about ordering online? Call us at +1 416 920 5884
Buy More PDF Server Solutions
Absolute PDF Server
Create PDFs from hundreds of printable Windows file types at scale, convert native PDFs and turn scanned (image) PDFs into editable documents with original formatting and layout retained right on your organization's server. Get License.
Sonic PDF Server
Create PDFs on demand from any printable MS Windows application that can be easily viewed and securely shared by anyone, internally or externally. Get License.