Enterprise-wide PDF Conversion.
Your Business Benefits
Introducing Investintech's Able2Extract Server, the first enterprise level PDF document extraction solution to offer PDF extraction from any PDF, whether native or image (scanned), into formatted Excel spreadsheets, editable Word documents and more, through a proprietary server-side process.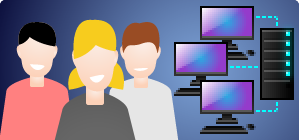 Unlimited Users, Unlimited Conversions Per Server
Everyone in the organization with access to a server where Able2Extract Server is installed can take full advantage of the benefits. Able2Extract server was designed for multiple users and high volume PDF extraction. There are no limits, per server license, on how many conversions can be achieved throughout the organization.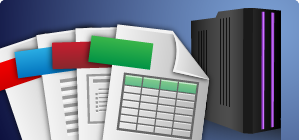 A Standardized Document Management Framework
Able2Extract server offers a single, centralized solution that offers full administrative control over how PDF documents are converted within the organization. For the IT department, this dramatically simplifies maintenance. The software is deployed once. Product updates are centralized. There is no desktop software to manage. The administrator has full control. Set permissions, document properties and security in accordance with the organization's document retention policies.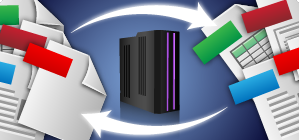 Full Suite of Benefits. One Price Per Server
Able2Extract Server is the first server-based solution to offer PDF extraction. With our solutions, you'll get unmatched product functionality. There are no extra modules or add-ins to license. What you get is a fully featured product that can be used as much as needed per server for PDF extractions.
System Requirements
Server Software
Windows 2000 Server, Windows 2003 Server or a server configuration of Windows 2000, Windows XP or Windows 2003 that supports clients.
---
Memory
Minimum 128 MB RAM (512-1024 MB recommended).
---
Disk Space
Minimum 60 MB free disk space for PDF Server software. 1-10 GBs free disk space for storing temporary data.
Please see the System Requirements page for more details.
More Server PDF Products
Desktop Products
Starting from US$39.95 per license, our desktop products offer PDF extraction and creation for the single user.
Developer Products
Looking to integrate PDF extraction, creation or viewing into your application or business process. Check out our suite of DLLs and controls.