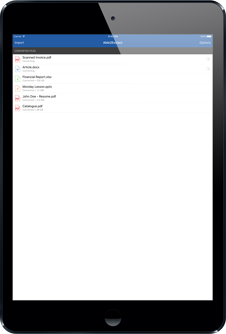 Able2Extract Mobile for iPad is a lightweight and easy to use app for creating and converting PDF documents. Users can create PDF from MS Office documents and convert PDF to Word, Excel, PowerPoint and more.
How to Use Tables in Excel for iPad
Using tables in any version of Excel can come in very handy when organizing your data. Tables provide you with added convenience by extending the functionality of Excel and allowing you to work more efficiently.
To create a table when using Excel for iPad, you need to select the data range that you want to turn into a table first.
To do that, tap the starting cell and then slide your finger across the screen to select the data range you need.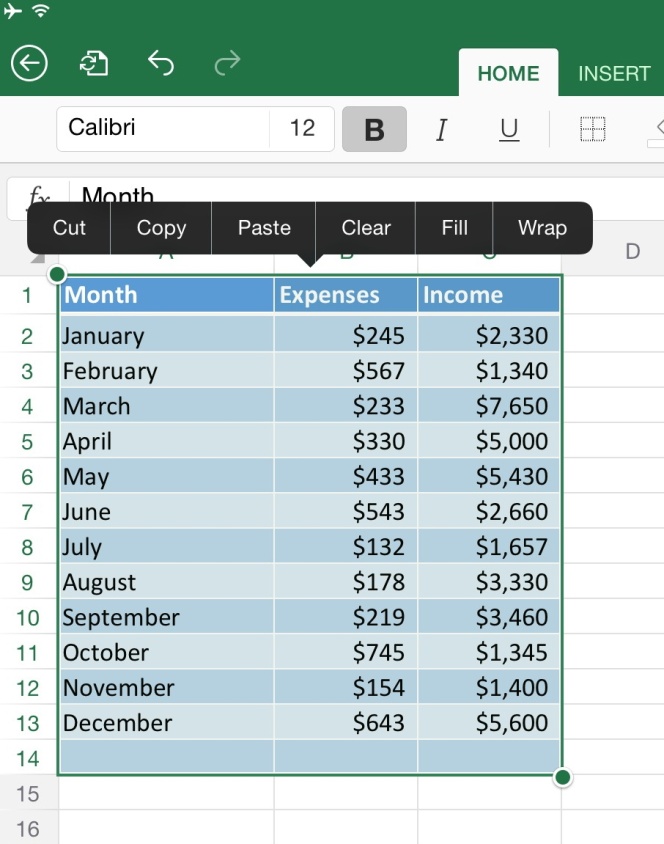 Once the data has been selected, tap on the "INSERT" tab and select Table.

Your table has been created and a "TABLE" tab can now be seen. You can use this tab to customize your table according to style options and table styles. Also, you can use this tab to insert and delete rows when needed.

One of the best things about tables is that you automatically get filter controls in the headers of your rows once your data has been converted into a table.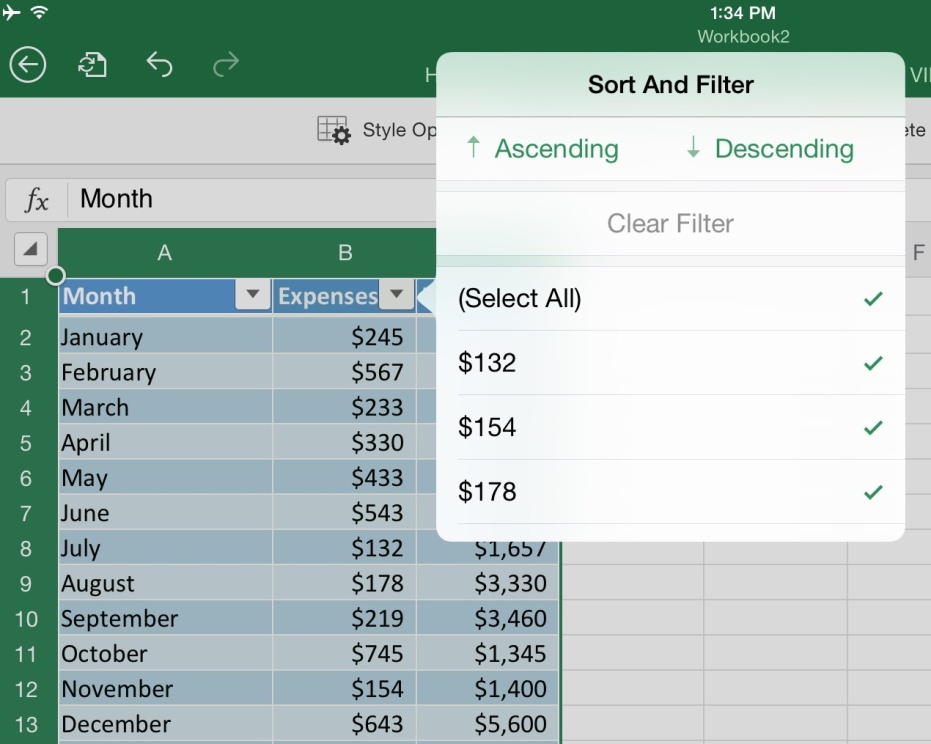 This makes it incredibly easy to sort and filter your data. Simply tap on the drop-down menu of each header to view your options.
Thanks to Webucator and their Excel training classes team, you can watch the video version of this tutorial below: