How to Use OneNote for iPad as a Portable Scanner
One of the best things about using OneNote for iPad is that the application has been integrated with Office Lens, a very cool new feature.
It is a feature that essentially allows your iPad to become a portable scanner without having to download and install any other apps for scanning documents. Using Office Lens in OneNote, you can take pictures of documents or whiteboards, crop these images and then add them to your notebook.
Here's how to use the feature.
One your notebook in OneNote, tap on the page to activate the cursor, and then tap on the INSERT tab on the ribbon and select the Camera option.
Now you will be able to take a picture of a physical document or notes on a whiteboard.
When taking the picture, you don't really have to focus on cropping it perfectly, because Office Lens will do all that for you.
Simply point your camera at the document and tap on the purple shutter button located on the right to take the picture and tap the Document option at the bottom once you've taken it.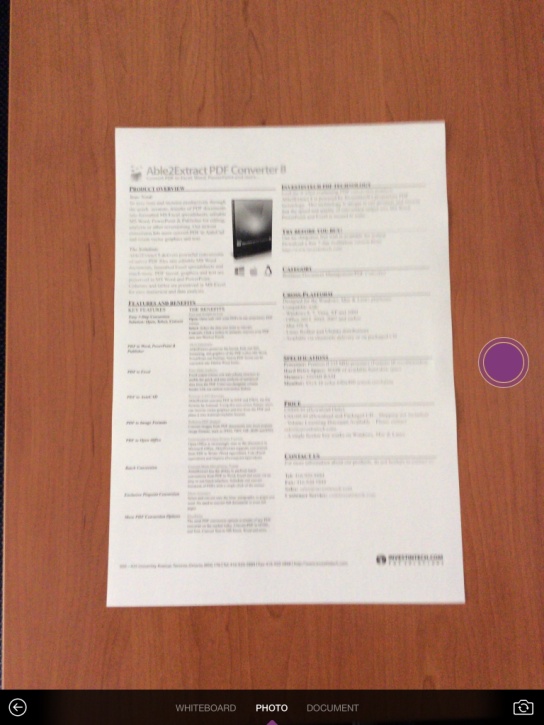 You don't have to worry about lining up the picture when taking it, because Office Lens will do that for you automatically. It will crop the document and enhance the quality of the image.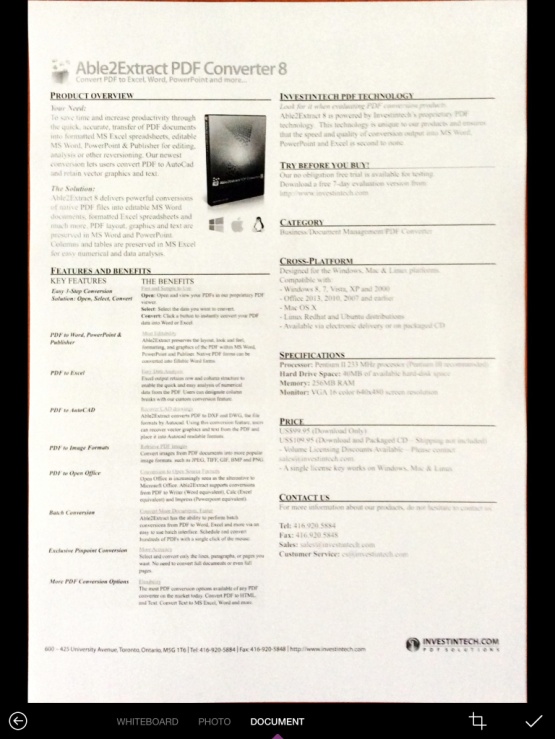 If you want to crop the image further, tap on the crop icon at the bottom of the page.

Now you will be able to crop the image manually by dragging the circles at the corners of the document.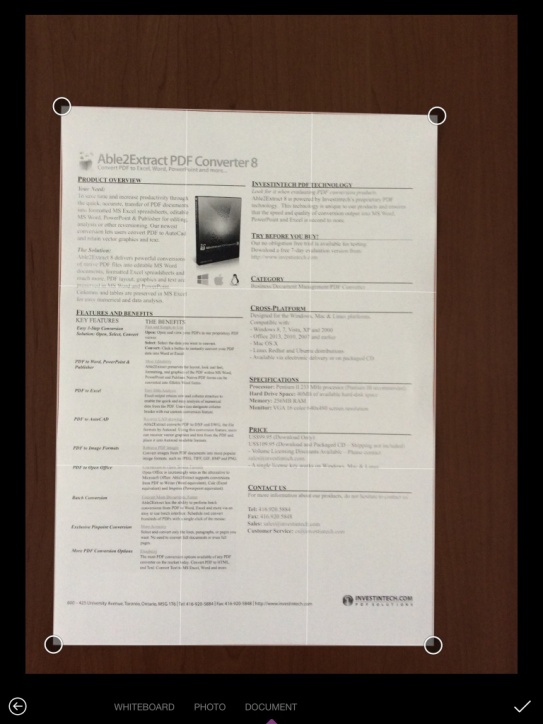 Once you are satisfied with the image, tap on the check mark at the bottom to insert it into your notebook.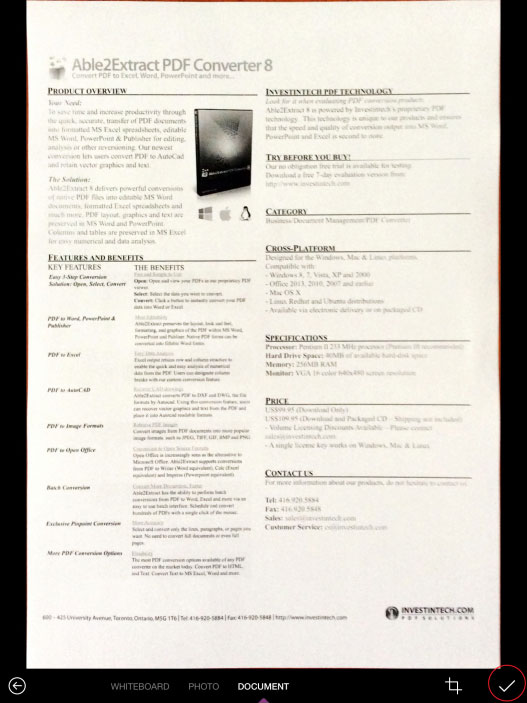 You will now have a scanned digital image of this inside your notebook.