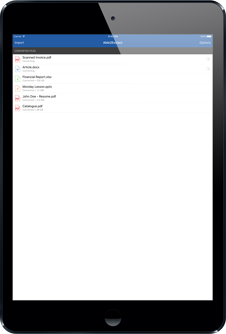 Able2Extract Mobile for iPad is a lightweight and easy to use app for creating and converting PDF documents. Users can create PDF from MS Office documents and convert PDF to Word, Excel, PowerPoint and more.
How to Save MS Office Documents Locally on Your iPad
When working in the MS Office suite on iPad, no matter whether you are working in Word, Excel or PowerPoint, the default settings in Microsoft Office for iPad give you the option of saving all of your work on OneDrive, which is Microsoft's cloud service.
However, sometimes you just want to save the document directly to your iPad. Doing this is easy, all you need to do is select the Save As option. Here's an example of how to do it in MS Word. The process is the same for Excel and PowerPoint.
Tap on the icon with the arrow pointing to the left.

Here you will be able to name your file and select whether you want to save it in the cloud or locally. Tap on "iPad" to save it directly to your tablet.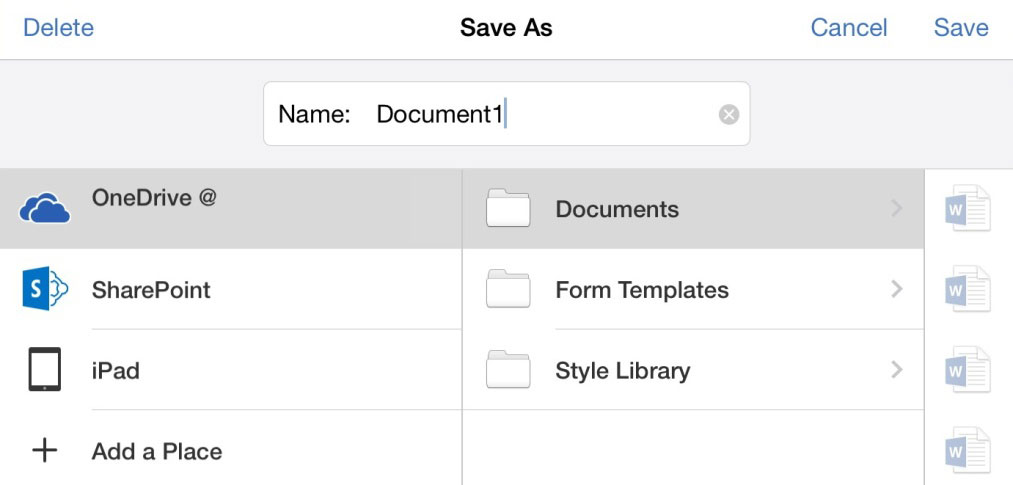 If your file has already been saved to OneDrive, you can duplicate it and then save it again.
Tap on the File menu, which is the second icon that looks like a sheet of paper, and then tap Duplicate.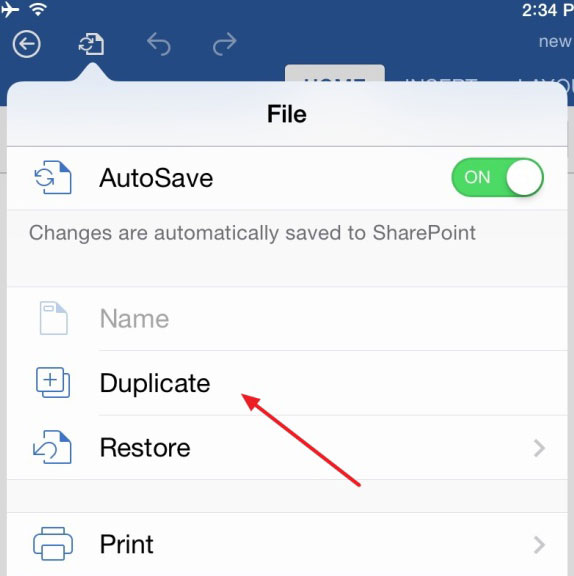 Slide the Save As menu to the left and then tap on iPad to save the document locally. Now you will have a copy of that file saved both on OneDrive and your iPad.