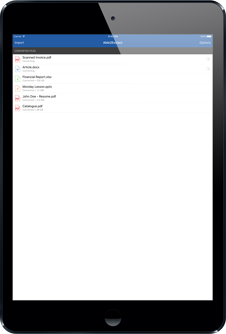 Able2Extract Mobile for iPad is a lightweight and easy to use app for creating and converting PDF documents. Users can create PDF from MS Office documents and convert PDF to Word, Excel, PowerPoint and more.
How to Print in Office for iPad
When Microsoft first introduced Office for iPad, a printing option was the main thing missing from the original release of the applications. There was a workaround that included having to print the documents from your OneDrive account accessed through the Safari browser, but thankfully, that workaround is no longer necessary.
All you need to have is an AirPrintTM printer which your iPad can recognize to print from Word, Excel or PowerPoint for iPad.
The print option is found under the file icon. This is the icon directly to the right of the arrow icon on the left side of the screen. Here is how it looks in all three apps: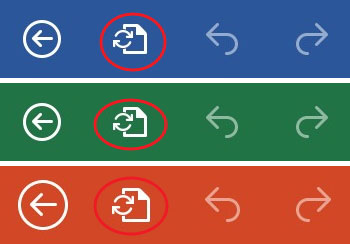 In all three programs you can choose to print the entire document or single pages, worksheets or slides.
Here is how the print option screens look in all three. Once you have taped the File icon, select Print and the Printer Options will appear.
Word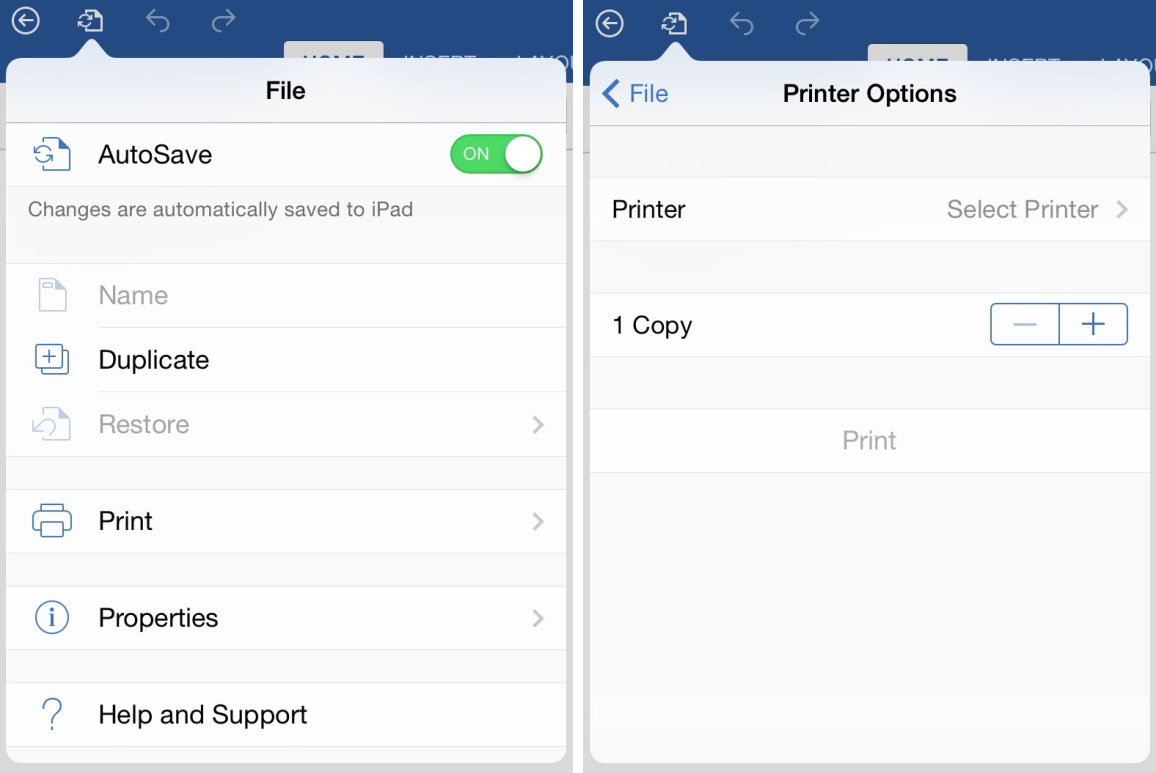 One of the great things about printing in Word for iPad is that you have the option to print a document with or without markups that you have made.
Excel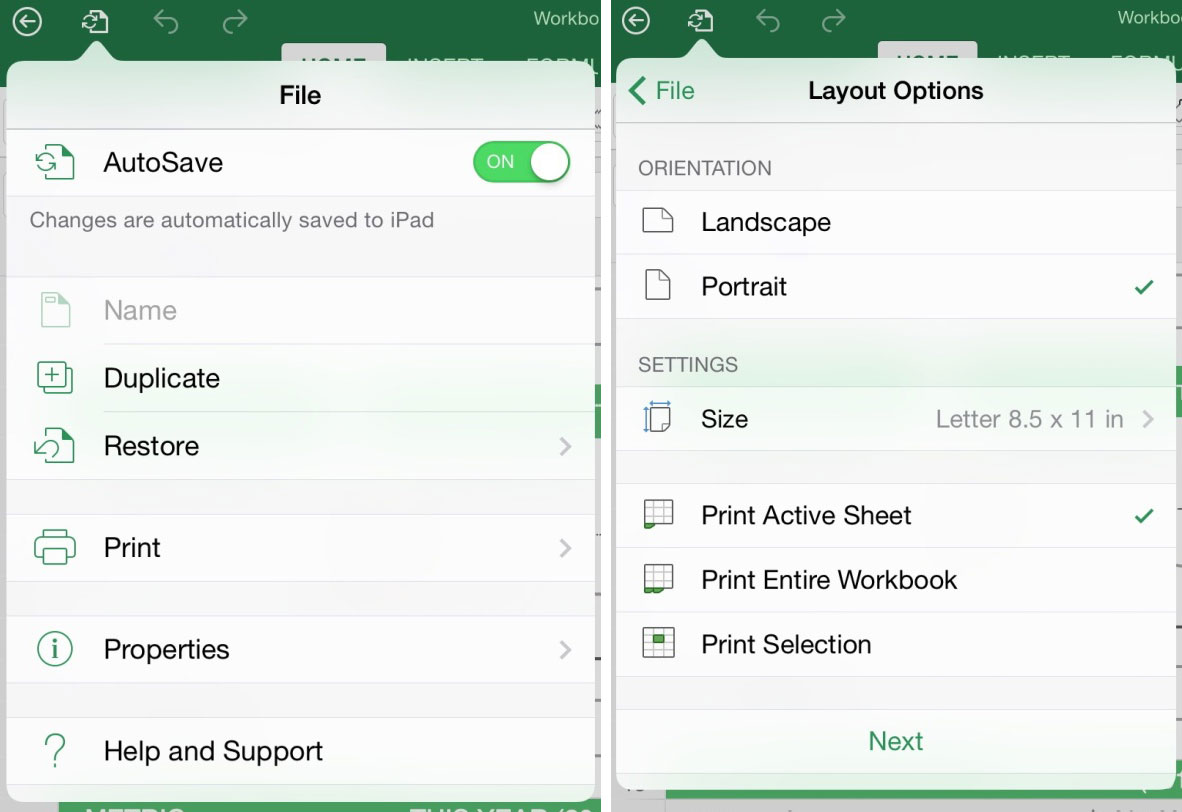 Excel for iPad gives you the most printing options. You can select the orientation and which sheets and workbooks you want printed. You can also set the size of the paper you want the spreadsheet printed on.
PowerPoint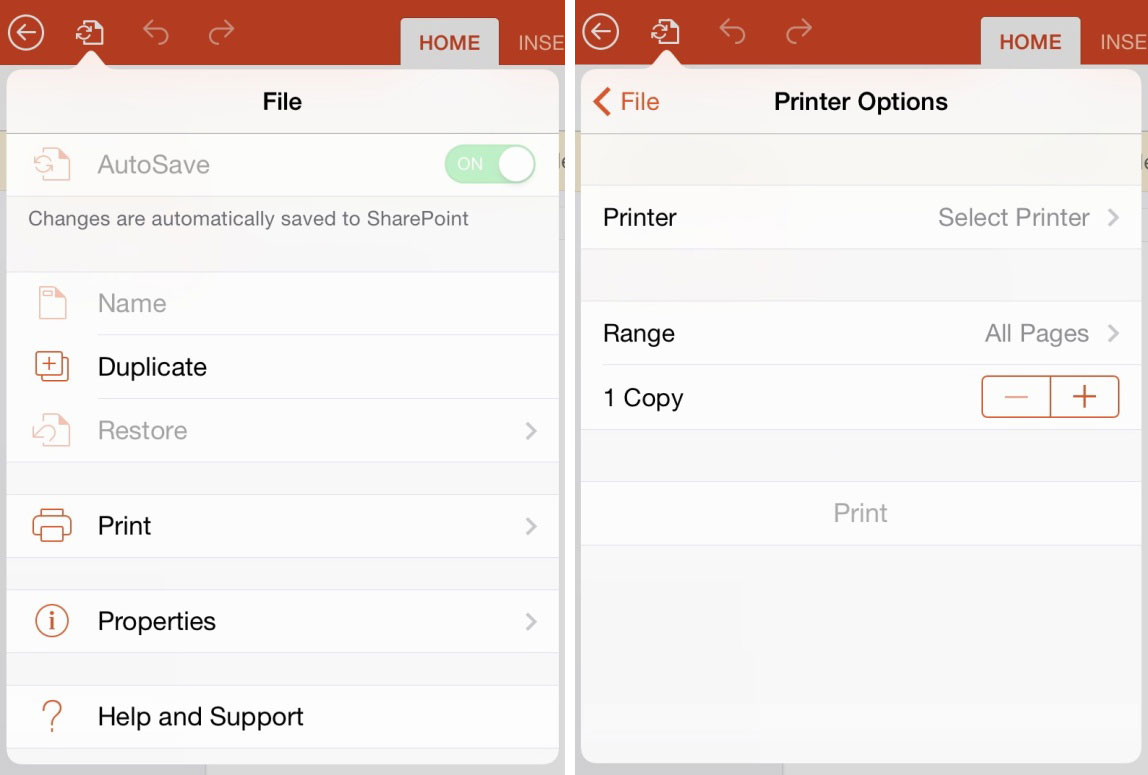 PowerPoint for iPad offers SmartGuides which can help you to effortlessly align all of your images and textboxes throughout your slideshow so that they look very professional when printed.