Showing Presentations with PowerPoint for iPad Without a Subscription
For some people, paying the $99 subscription for using Microsoft Office apps on iPad doesn't really make sense. If you are not going to work on Word, Excel or PowerPoint files on the iPad on a regular basis, then getting a subscription for Office365 might not be worth it.
You can, however, still download the apps and use them to open up Word, Excel and PowerPoint files on your iPad, but you cannot edit or save them without a subscription.
If you are someone who uses PowerPoint a lot for giving presentations, then downloading the free PowerPoint Office app for iPad might still be very useful for you.
The PowerPoint app for iPad gives you the ability to present slides from your iPad on a native application, which was not the case earlier.
So technically, you can open a PowerPoint presentation from your favorite cloud storage app with the PowerPoint app and then show these slides from the iPad at any time.
And you don't even have to pay for a subscription – you are able to do this in "Read-Only" mode.
Even though you won't be able to edit or save these PowerPoint documents on your iPad without a subscription, nothing stops you from presenting them to an audience at any time.
While there are other apps that you can use for making presentations on your iPad, if you have created the presentation using PowerPoint on your PC, then running it directly through the native PowerPoint app on your iPad will give you the best results and smoothest transitions.
And it's actually very simple to do.
In order to do this, you must remember to save all of your PowerPoint presentations to the cloud. You could use Microsoft's own OneDrive, Dropbox, or any other cloud storage service you prefer.
In this example, we will use OneDrive.
Find the PowerPoint presentation you want to present in your OneDrive app and open it. While you can easily view the presentation from OneDrive, there won't be any transitions or effects included. That is why it's so much better presenting the slides through PowerPoint.
Now tap on the ellipsis (…) in the bottom right corner of the screen.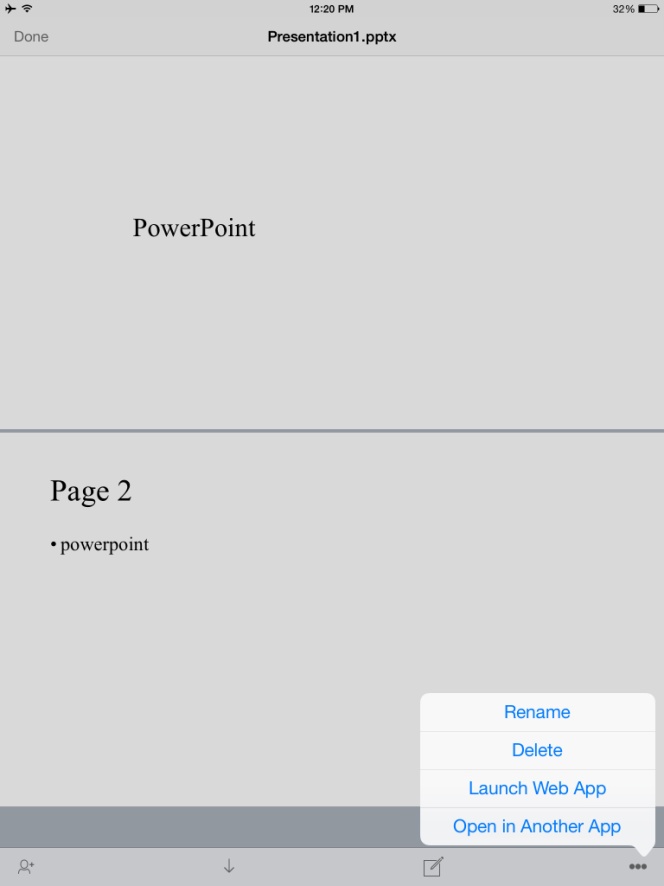 Tap on "Open in Another App" and then tap "Open in PowerPoint."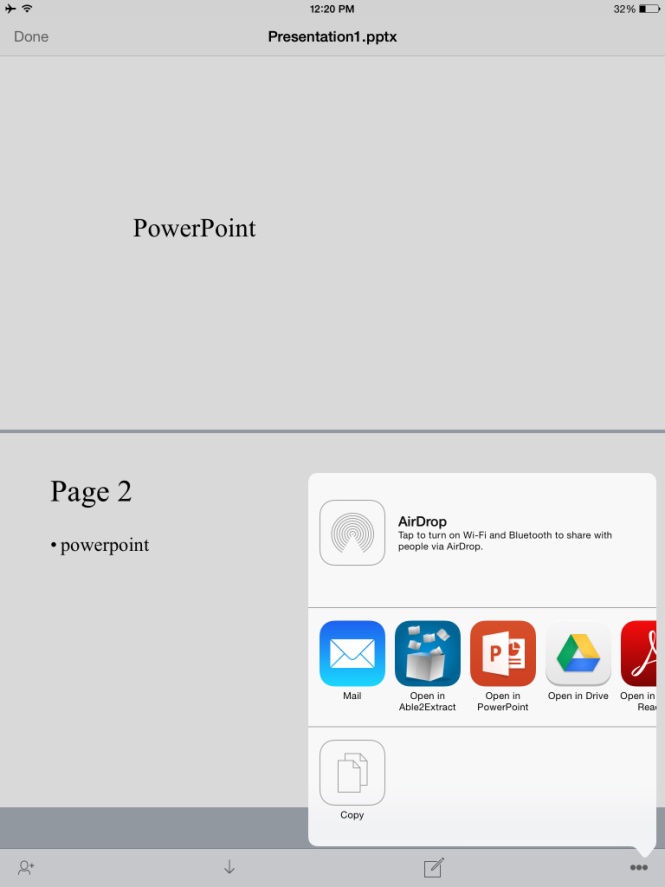 Once the file is open in PowerPoint, go to the SLIDE SHOW tab and tap on "From Start" to play your entire slideshow from your iPad.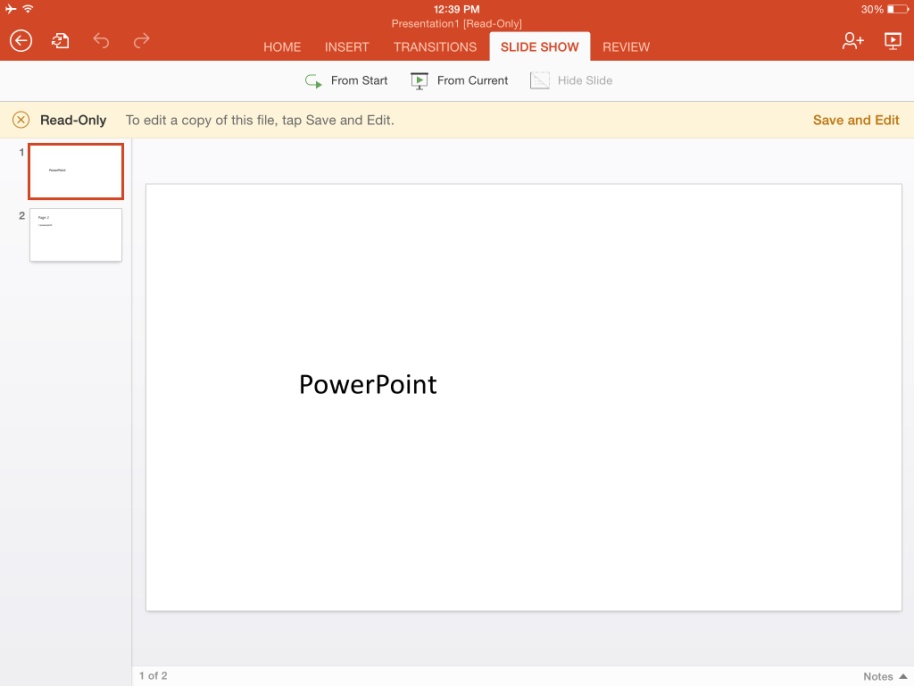 Your slideshow will play with all of the transitions and effects that you included in your presentation when creating it originally on your PC completely intact.