How to Use PDFs with Office for iPad
If you are using your iPad for work-related things, then you probably deal with your fair share of PDFs. PDFs are great for business purposes because they are compact and easy to send and archive. However, there comes a time when you might need to edit your PDF, in which case you would need to convert it into an editable file format.
Investintech offers a free conversion app for your iPad called Able2Extract Mobile. It's a lightweight, mobile version of the company's flagship file conversion software.
Using this app, you will be able to convert PDFs and then open them with Word, Excel or PowerPoint for iPad in order to edit them on your tablet.
To try out the app for free, download it from the iTunes app store here: Able2Extract Mobile.
Once you have installed it, here's how you can use it.
Locate the PDF that you want to convert. You can convert the file from your email client or even a cloud storage app like Dropbox. In this example we will be doing just that – converting a file that we have stored in our Dropbox account.
Open the PDF you want to convert in your Dropbox app. Now tap on the icon for sending the file to another app. It is located in the top right corner of the screen.

Now tap on "Open In…"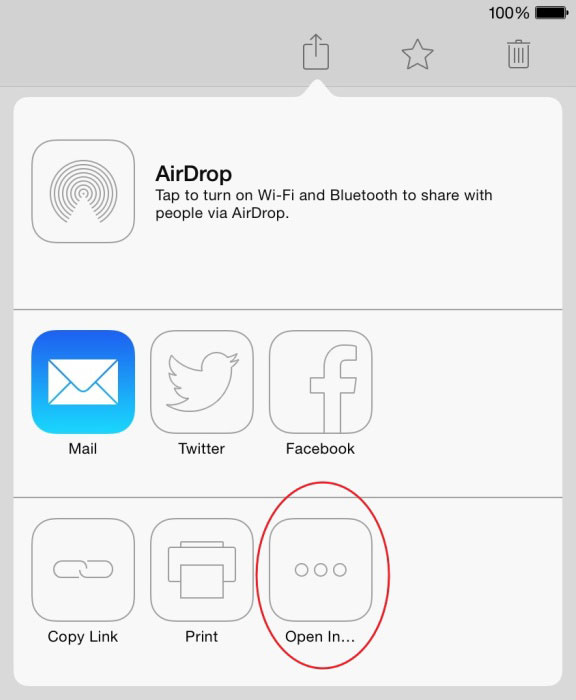 You will now see the apps that you are able to open the file with. Choose Able2Extract.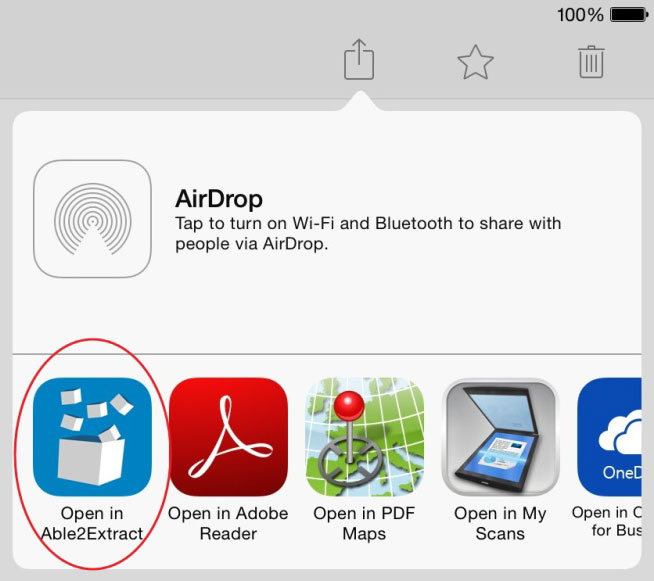 Your file will now appear in the Able2Extract app's file list. Tap on it.

At the bottom of the screen, you will see your conversion options. For this example we will tap on "To Word" to convert the PDF to Microsoft Word.

Choose the standard conversion option in order to convert your file for free. You can now close the app and wait for the conversion to be completed. The Able2Extract app will notify you once the conversion has been completed.
Once you receive the notification, slide to open the app again.

You will now be able to view your converted file. If you want to open it in Word for iPad, tap on the icon for sending the file to another app, which is located on the top right corner of the screen.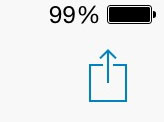 Now tap on "Open in Word"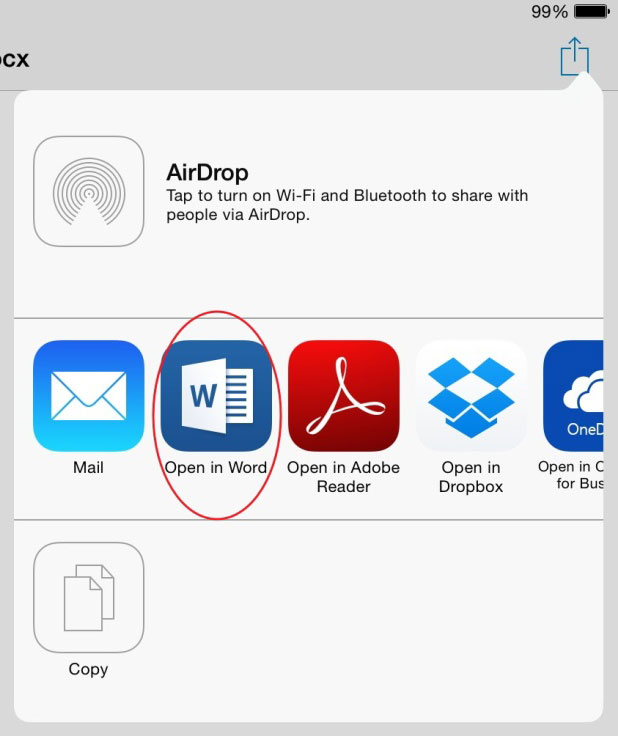 Your PDF is now an editable Word file which you can manipulate and alter using Word for iPad.