Basic Tips for Working in OneNote for iPad
While most focus on the fact that Word, Excel and PowerPoint are now available for iPad, many forget about OneNote. OneNote is a Microsoft Office application that accompanies these three main applications both on desktop and iPad now.
And the best thing about OneNote is that it can be used for free. Even if you don't have a Microsoft Office 365 account, you can still use OneNote on your iPad for free.
OneNote can be used in collaboration with Office, Excel and PowerPoint, but it can also be used independently as a powerful note-taking application.
It's fairly easy to use as well. If you have ever used Microsoft Word, then using OneNote should not be too difficult for you, since the two share a lot of similarities.
Let's take a look at some of the basics of using OneNote.
Your Notebook
OneNote serves as a virtual notebook. It is a digital notebook that you can add pages to whenever you need to take more notes and save them. So naturally, the first step in using OneNote is creating your notebook.
One thing to note is that even though it's free to use, you need to have a OneDrive account to use OneNote. Signing up for a OneDrive account is free as well.
Once you open OneNote for iPad, tap on "Create Notebook."

Enter a name for your new notebook and tap "Create.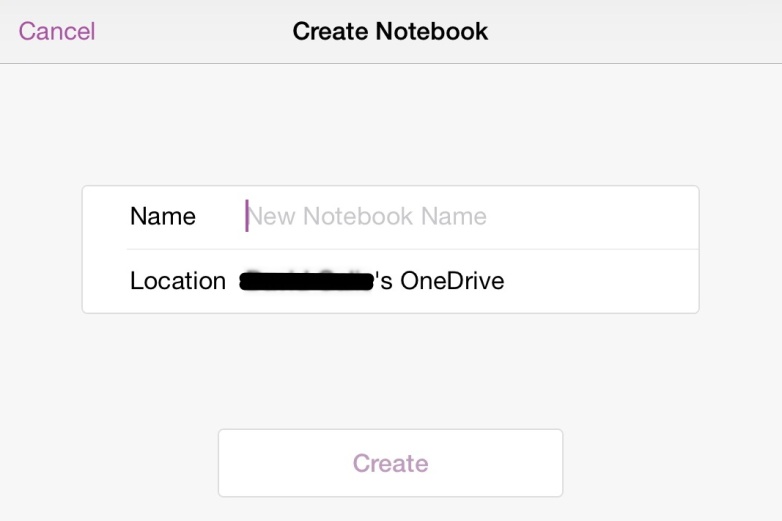 Taking Notes
The great thing about OneNote is that the date is always present on your document, which lets you know when you started the notebook and when you added each bit of information to it.
If you need to add more sections to your notebook, you can do that by simply tapping the plus sign after the new section tab.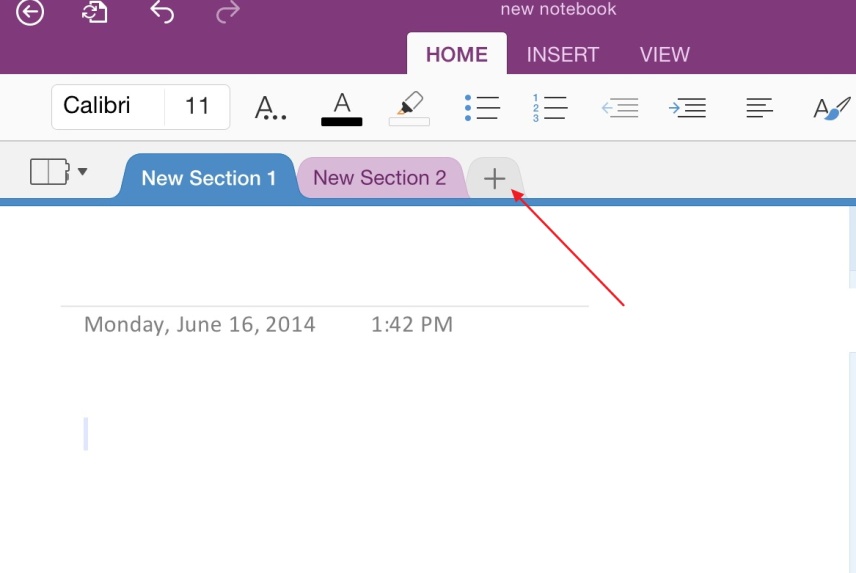 To add a new page to your notebook, tab the Add Page option.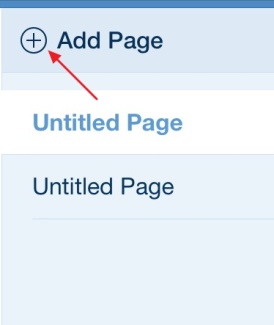 You can name all of your sections and pages by tapping on them and then typing in a name in order to organize your notebook better.
Prioritize and Tag Notes
Using the tags, you will be able to prioritize to-do lists and easily find important notes that you have taken.
In order to use the tags option, tap on the tag icon in the corner of the Home tab.

Now choose the type of tag you want to give your note.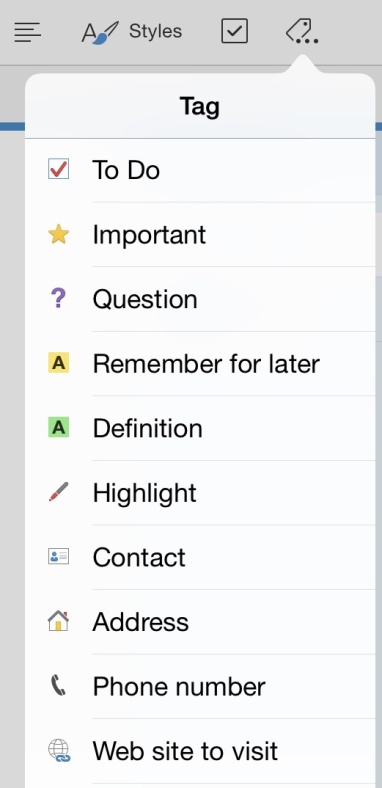 All of the notes you create will be immediately saved to your OneDrive account, making them available in the cloud at all times.