Making Charts in Word or PowerPoint on iPad
For some reason, Office on iPad does not give you the option to create charts in PowerPoint or Word – only in Excel. Thankfully, it's an easy problem to rectify.
Simply create the chart that you want to create in Excel and then copy it and paste it into a PowerPoint or Word document.
Once you have entered the data for your chart, simply slide your finger across the data in order to select it.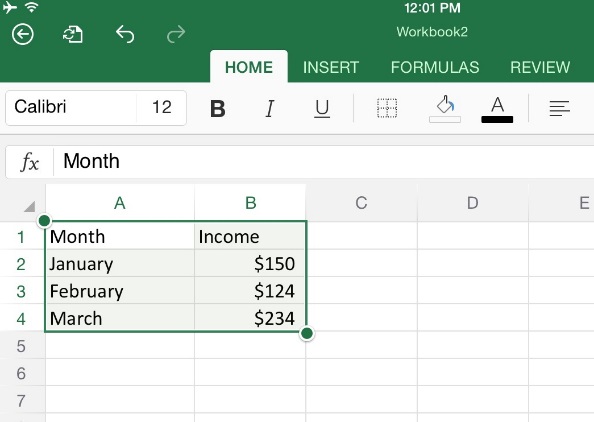 Now go to the "INSERT" tab and choose "Charts."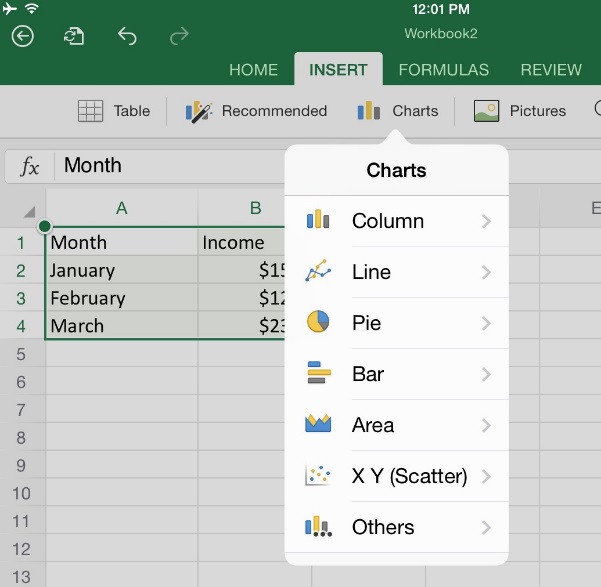 Here you will be given an option of choosing the type of chart you want to make. For this example, we will make a line chart.
Tap on "Line" and then select the line chart template you want to use.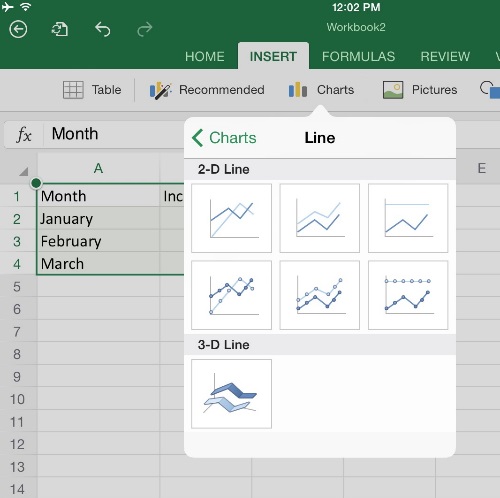 Once you have chosen the type of chart you want, the chart will appear in your Excel document.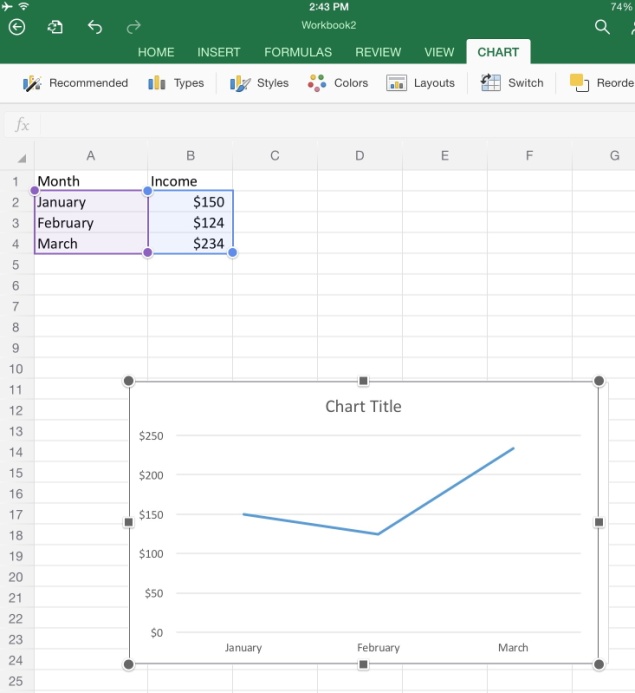 Now tap on the chart and then tap on "Copy."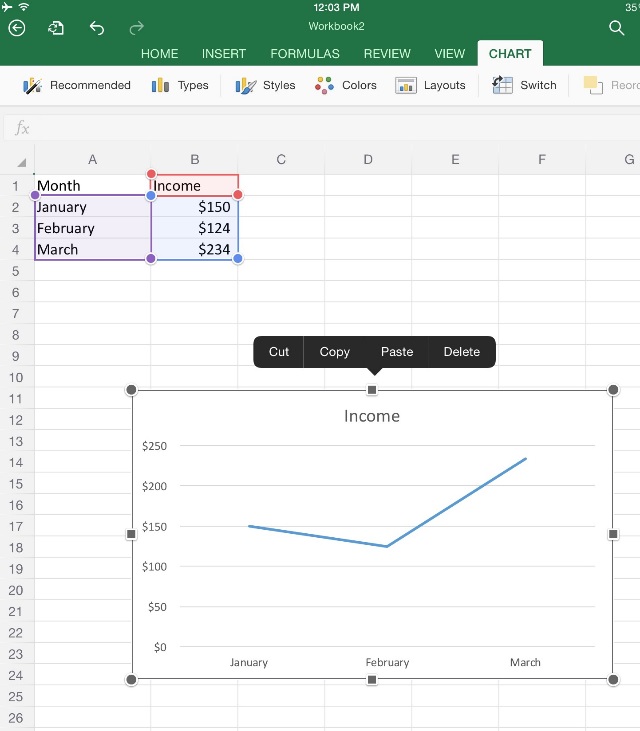 You can now go to MS Word or PowerPoint and paste the chart into your text document or presentation.
For this example, we will paste the chart in PowerPoint.
Simply tap the screen and hold it for a bit. You will then receive an option to paste the chart you made in Excel into your PowerPoint presentation. Tap on "Paste" when it appears.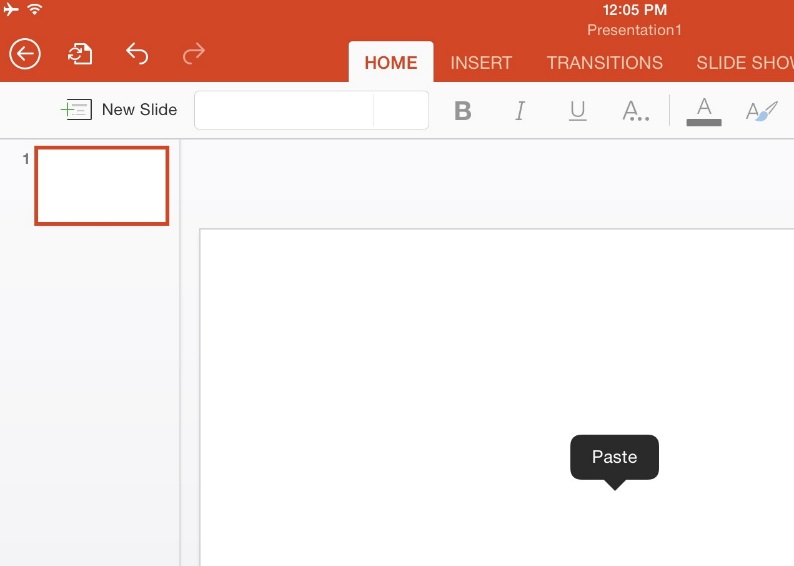 And that's all there is to it. The chart is now a part of your PowerPoint slide.