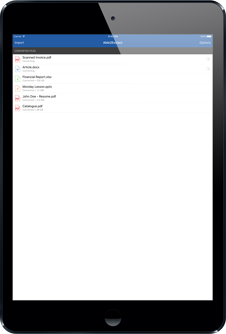 Able2Extract Mobile for iPad is a lightweight and easy to use app for creating and converting PDF documents. Users can create PDF from MS Office documents and convert PDF to Word, Excel, PowerPoint and more.
How to use the Laser Pointer in PowerPoint for iPad
One of the coolest things about MS PowerPoint for iPad is that it comes with a built-in laser pointer that you can use when giving a presentation with your tablet.
It's very simply to use, even though most people might not even know that it exists.
To use the laser pointer, start your presentation.
To start your presentation, tap on the "SLIDE SHOW" tab and then tap on "From Start" to begin your presentation.

Make sure that you are holding the iPad while presenting, so that you can use the laser pointer.
To use the laser pointer, simply tap and hold on the presentation.
You will see a glowing red dot appear where your finger is located.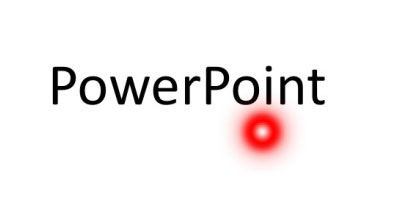 Of course, if you are presenting on a projector, your audience will only see the red dot moving around the slide and pointing out important details while you are presenting. There is really no point using it if you don't have the iPad hooked up to a projector or television screen, because your finger will be covering the red dot on the iPad.