How to Use the Formulas Tab in Excel for iPad
At first glance, it is already clear that Excel for iPad is designed with tablet users in mind. The options given for editing your spreadsheets are clearly made to make it easier for you to add data without having to type too much.
The "FORMULAS" tab is a good example of this. It allows users to implement formulas to their data easily, without having to type out long equations.
Let's take a look at how it works. Tap on the "FORMULAS" tab.

You will see that there are many options when it comes to ready-to-use formulas available to you. They are grouped in categories, including AutoSum (some of the more basic formulas), Financial, Logical, Math & Trig, and more.
While there are obviously not as many options as you would find in the desktop version of Excel, there certainly are enough to work with when it comes to most basic and popular spreadsheet operations.
For this example, we are going to find the averages of two columns of data.
Tap on the first cell with numbers in it, and then slide your finger from the corner to include all of the data you need.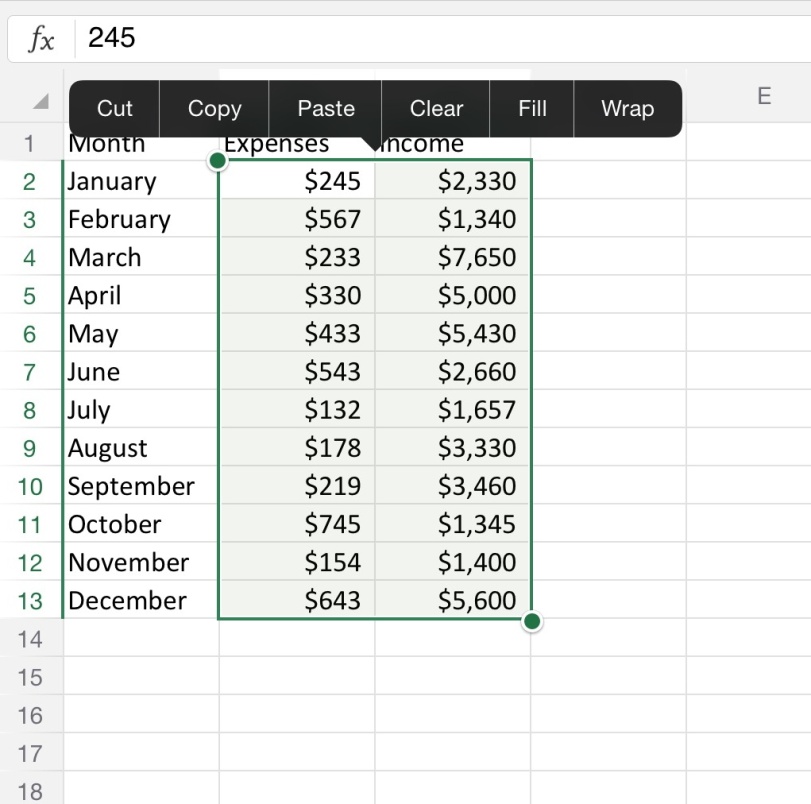 Now tap on the AutoSum tab and select "AVERAGE" from the list of options.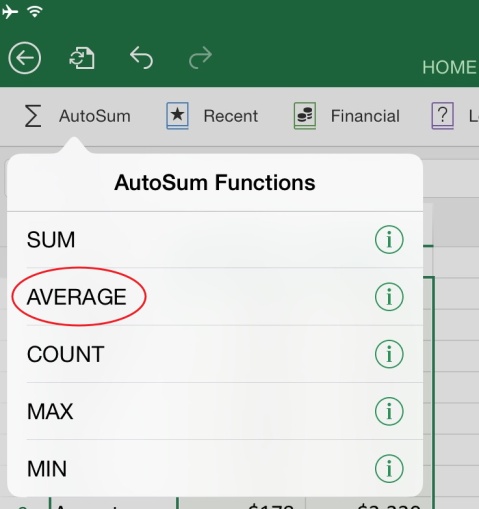 You will now see that Excel has calculated the averages for both rows of information.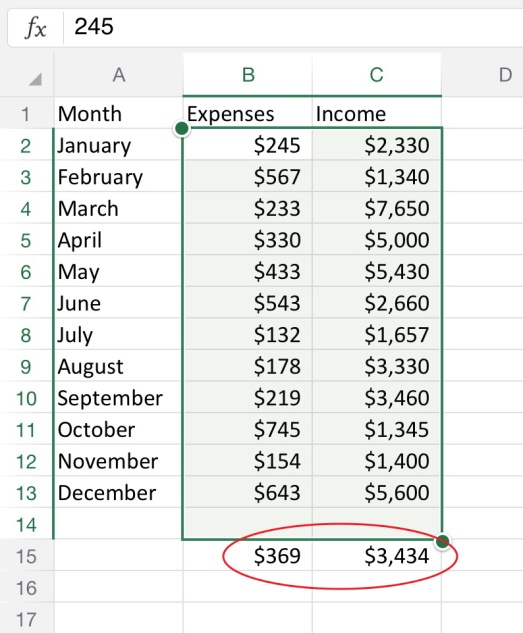 You can now tap on the corresponding cell and label the row accordingly. We have written "Monthly Average" in the corresponding cell.