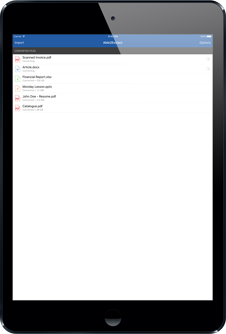 Able2Extract Mobile for iPad is a lightweight and easy to use app for creating and converting PDF documents. Users can create PDF from MS Office documents and convert PDF to Word, Excel, PowerPoint and more.
Using the Edit Menu in Word for iPad
The edit menu is what pops up when you select an item in Word. This is for the iPad what the right-click menu would be on your PC.
When using this menu, you will probably mostly be using the common commands such as Copy, Paste, Delete, Select All, etc., but there are some other interesting things that you can do with the edit menu on the iPad.
For example, it gives you an easy way to correct spelling.
If you see a spelling mistake in your document, double tap on it.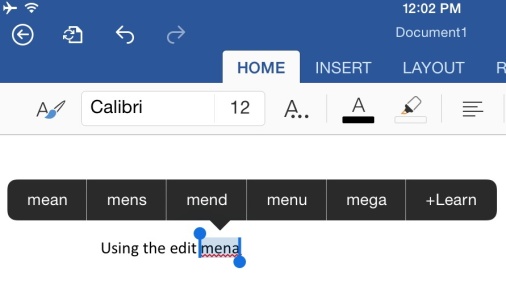 You will then be given recommendations for the proper spelling of the word on the edit menu that appears. Tap on the correct spelling to immediately insert it instead of the misspelled word.
You can use the edit menu to insert tabs and line breaks as well.
Tap where you want to insert the tab or line break and then tap on "Insert" to select what you want to insert into the document.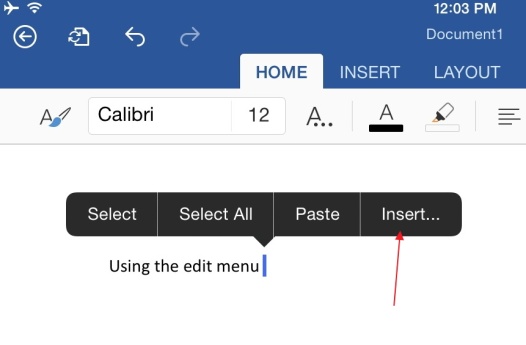 And then tap on Tab or Line Break, depending on what you want.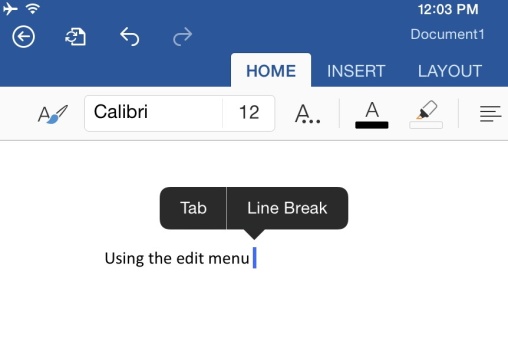 All of these edit menu options on Word on iPad work in the same way when you are using PowerPoint on iPad.