How to Customize Your Notes in OneNote for iPad
We've already discussed the basics of working with OneNote for iPad and how to create notes. Once you have gotten the hang of it, you can delve further into the application in order to customize your notes and make them unique and more appealing visually.
Here are some things that OneNote allows you to do to customize the notebooks and notes that you have created.
INSERT tab options
The insert tab option gives you a lot of great options for personalizing your notes.
Using this tab, you are able to add tables, pictures, camera photos, hyperlinks and dates to your notebook.

Tables
Use the tables feature to add tabular data to your notebook.
Tap on the INSERT tab and then on the table icon to insert a table into your notebook.

You will be given a table with four cells, which you will be able to edit further.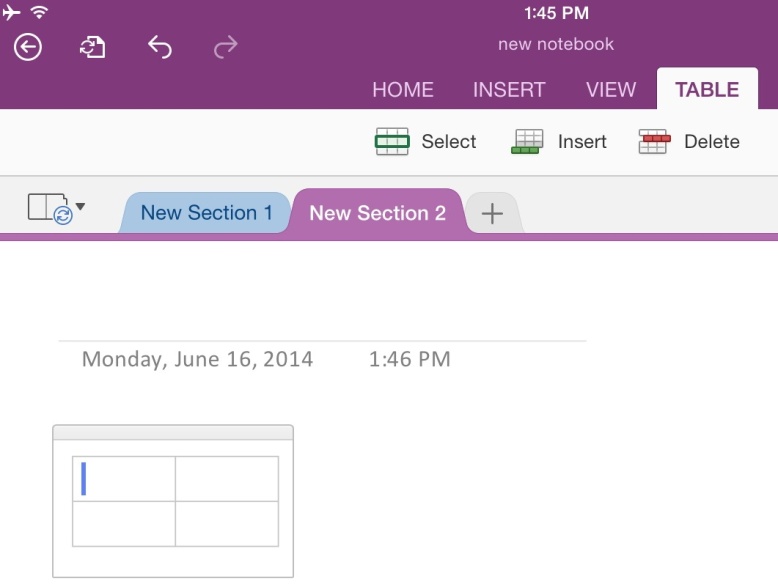 Once you have inserted the table, you will have further options for editing the table.
Tap on the Select icon to select a certain cell, row, column or table.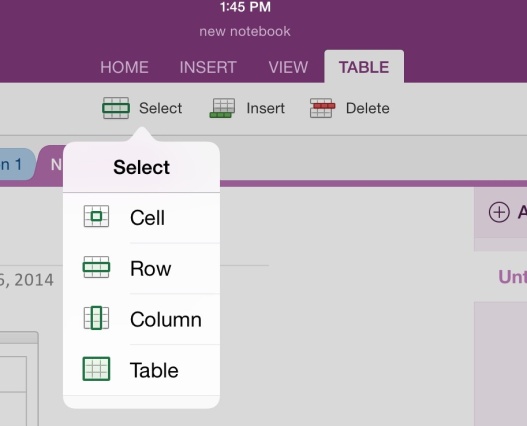 You will be able to Cut, Copy or Paste the selected part of the table with the use of the edit option that appears.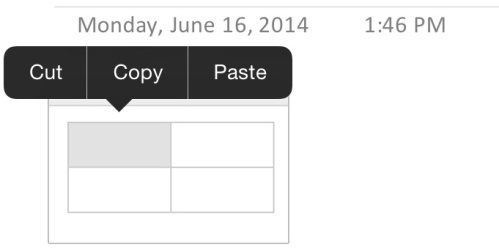 If you want to expand your table, tap on the Insert icon in order to add rows and columns to your table.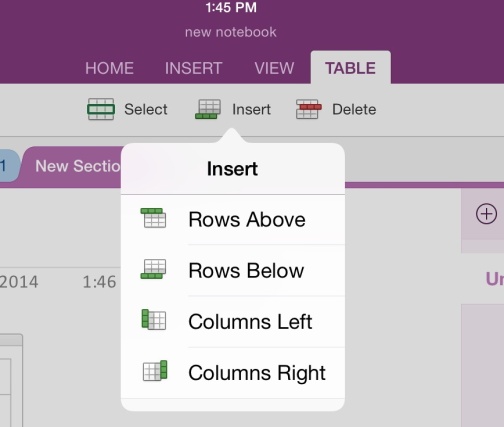 If you want to delete rows or columns, tap on the ones you want deleted and then tap on the Delete icon and select whether you want a row or column deleted.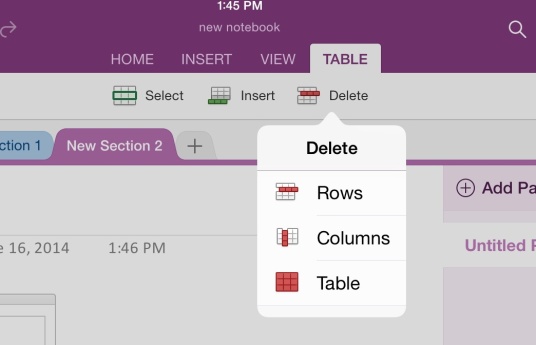 Pictures
If you want to insert a picture from your Camera Roll, simply tap on the Pictures icon on the INSERT tab and then tap on Camera Roll and select the picture you want to use.

Camera
Have you ever wanted to take a picture and add it to your notes so that you will remember it? Notebook gives you a great way to access your camera directly through the app, without having to close it and open the camera app independently.
Just tap on the Camera icon and take your picture.

Once the picture is taken, you can tap on the Crop icon to crop the image. When you are done, tap on the check mark next to the Crop icon to insert the picture into your notebook.
Hyperlink and Date
To add a hyperlink to your note in order to save an important website to your notebook, tap on the Hyperlink icon on the INSERT tab.

Enter the address of the site and the name you want to be displayed for the link.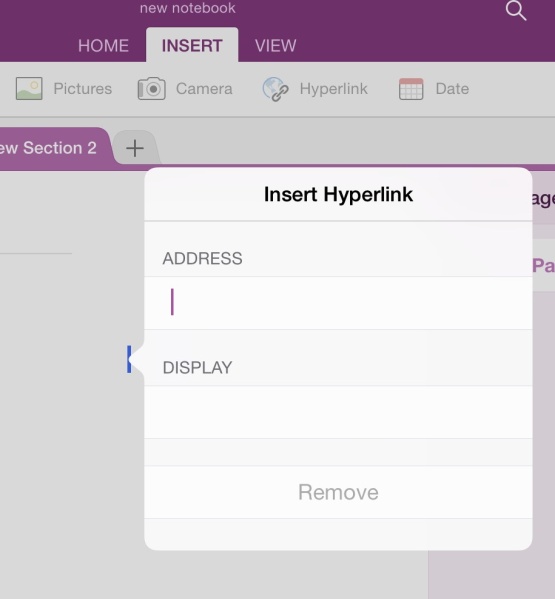 If you want to enter the date quickly in your notebook so that you have a reference that tells you when you wrote this note, simply tap on the Date icon of the INSERT tab and today's date will be inserted.