How to Create a Chart in Excel for iPad
Creating charts in Excel is easier than ever when using Office for iPad. Creating charts from your spreadsheet data is a good way to visualize your statistics and present them when putting together reports or analyses of all kinds.
You cannot create a chart from nothing, so you obviously need to enter some data into your spreadsheet first.
Once your data has been entered, drag your finger across the fields in which your data is being presented in order to select all of it.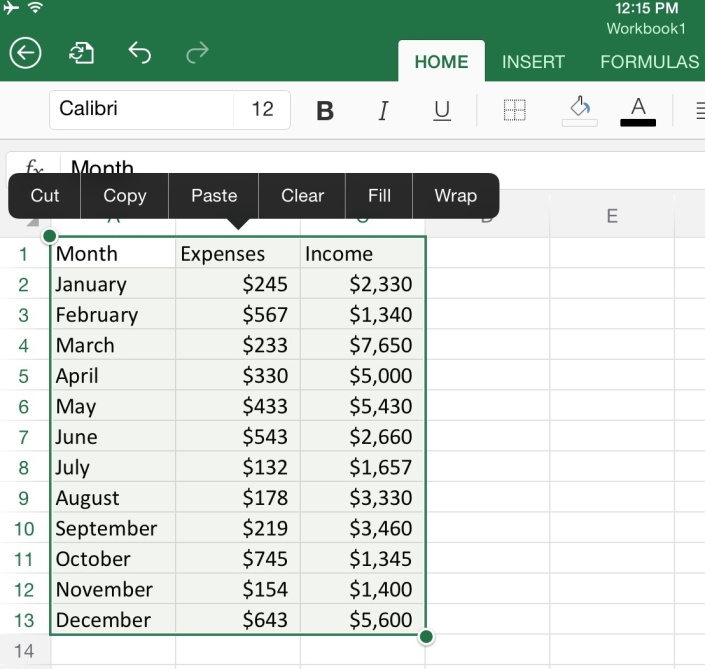 Once the data has been selected, head over to the "INSERT" tab and tap the "Charts" option.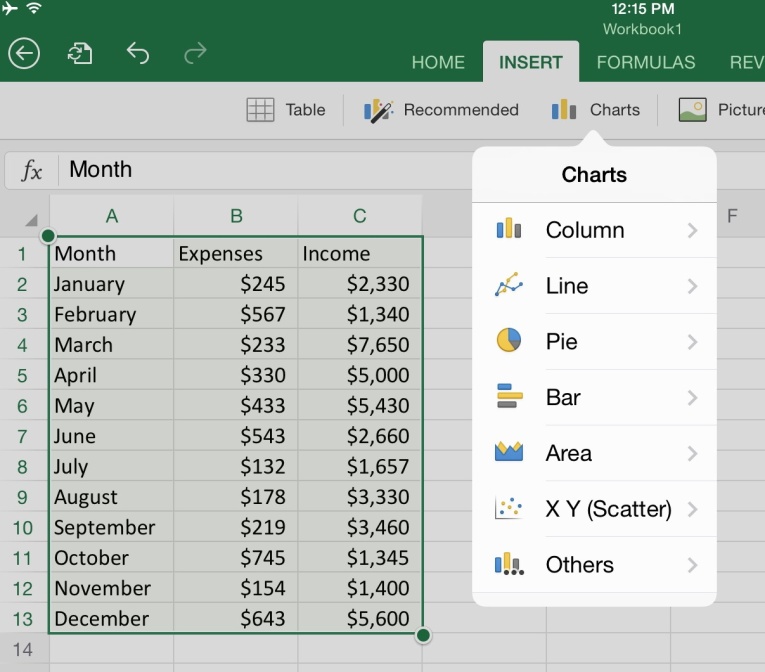 You can now choose what type of chart you believe will best represent the data that you want to visualize. There are quite a few options given, including line, column, pie, and bar charts.
Here you will be given an option of choosing the type of chart you want to make. For this example, we will make a line chart.
For the data in the example, a bar chart would probably work best, so this is what we will select.
Tap on "Bar" and then select the line chart template you want to use.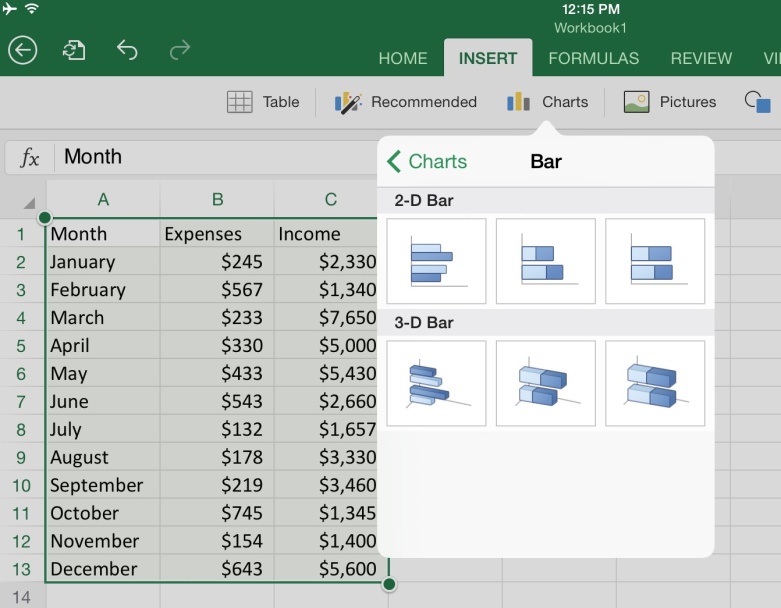 You will see that with each type of chart, you can further customize the way you want the chart to look. There are six options for displaying your bar chart, three 2-D ones and three 3-D line chart.
Simply choose the style that you want and you're done. The chart will now appear in your Excel spreadsheet, giving you a great visual representation of your data.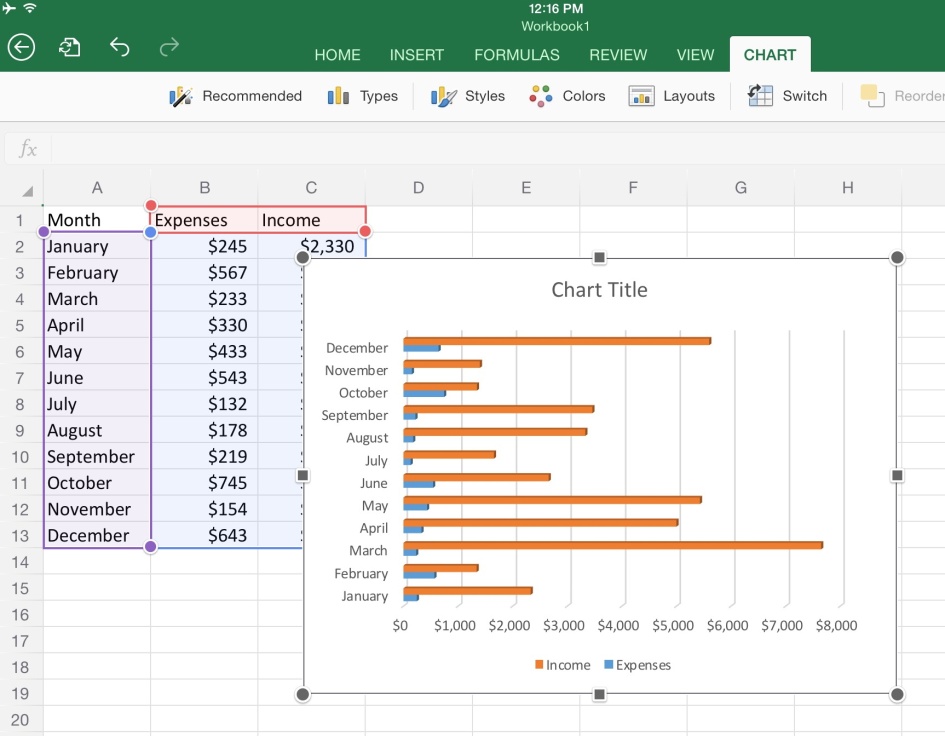 Once the chart appears, you will see that the "CHART" tab will be selected. Here you have options to further customize your chart by changing the style, colors, layouts and other aspects of its appearance.