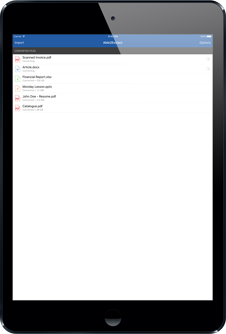 Able2Extract Mobile for iPad is a lightweight and easy to use app for creating and converting PDF documents. Users can create PDF from MS Office documents and convert PDF to Word, Excel, PowerPoint and more.
How to Freeze Columns and Rows in Microsoft Office for iPad
Being able to free certain rows and columns when working in Excel is helpful no matter what computer you are working on, but it's especially handy when working on a tablet.
The iPad only has a limited amount of screen space, and that's why being able to control the rows you need to have on the screen at all times is a good thing.
What does freezing exactly mean? It means that you can have rows or columns that are constantly on your screen, even when you are scrolling through the document.
This comes in very handy when you have essential data that you need to compare with data located in other parts of your spreadsheet.
Freezing rows and columns is a very simply process.
Tap either below or to the right of the column or row that you want to freeze.
Now tap on the "VIEW" tab and select Freeze Panes.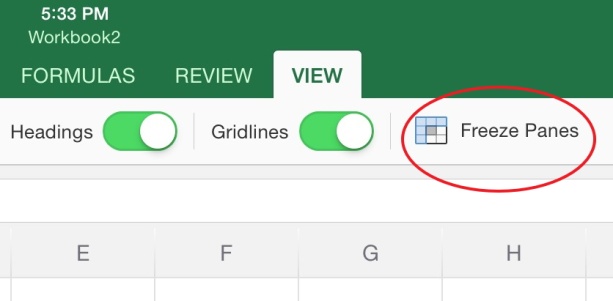 Now pick the free option that you want from the menu. You have three choices: Freeze Panes, Freeze Top Row or Freeze First Column.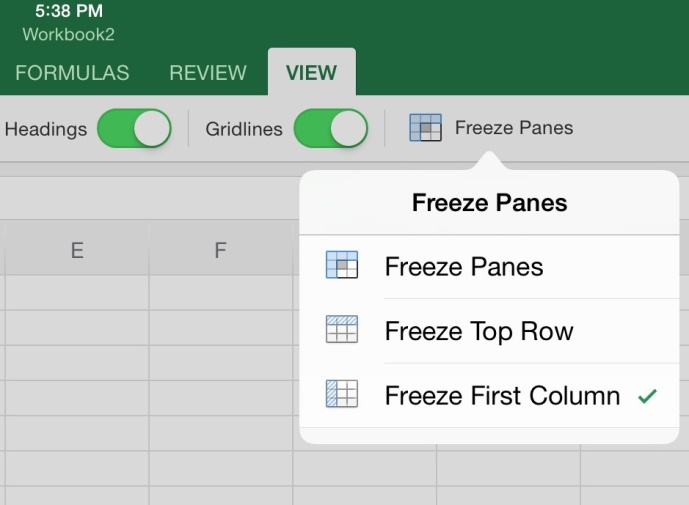 As you see, you will not be able to scroll through your spreadsheet with the information you need remaining present on the screen.
If you want to unfreeze the rows or columns you have frozen, simply got to the "VIEW" tab again and tap on the freeze option you previously selected so that you deselect it and the check mark next to it disappears.