How to Work Collaboratively Using MS Office for iPad
One of the best things about Office for iPad is that it makes it incredibly easy to collaborate with co-workers and colleagues on various projects.
Whether you are working on a Word document, Excel spreadsheet or PowerPoint presentation, you can share your work with others and let them work on it with you in real time as well.
Here's how it works. Firstly, you can share a document that is saved to your OneDrive account or directly to your iPad.
Go to the icon on the top right of the screen that looks like a person with a + sign next to it.
Here you will see that you have three sharing options: Email as Link, Email as Attachment, Copy Link.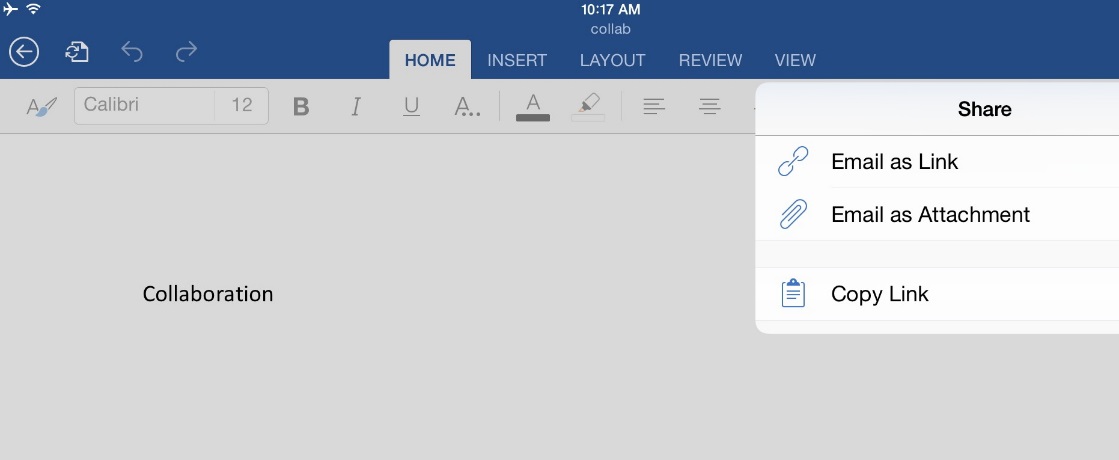 If you want to use the first two options, it is important to note that you need to have an email account set up on your iPad already. If you don't have an email account, then you will only be able to use the third option of copying the link.
When you send a link via email, the person you have sent it to will receive an email with a link to an online version of the document.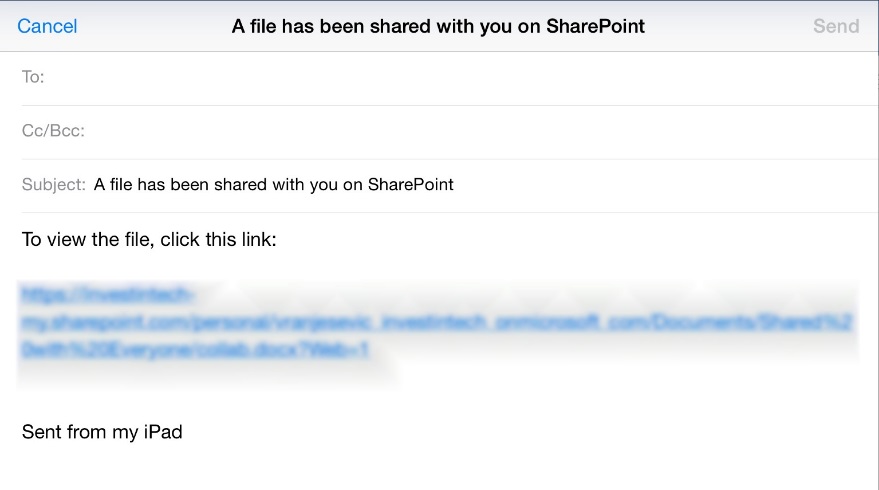 They can then log in to their Office 365 account and edit the document within their browser online. The person you are sending the document to can edit it using a PC, a desktop Mac or an iPad, as long as they have an Office subscription as well.
If you are working on the document together in real time, you and your co-worker can use the Review tab to add annotations and comments on the work you are performing in the document, which is another great feature that goes perfectly with collaborative work. You can also track all of the changes that both of you have made by turning on the "Track Changes" option.

If you send an attachment via email, then the person can simply save it locally and work on it independently.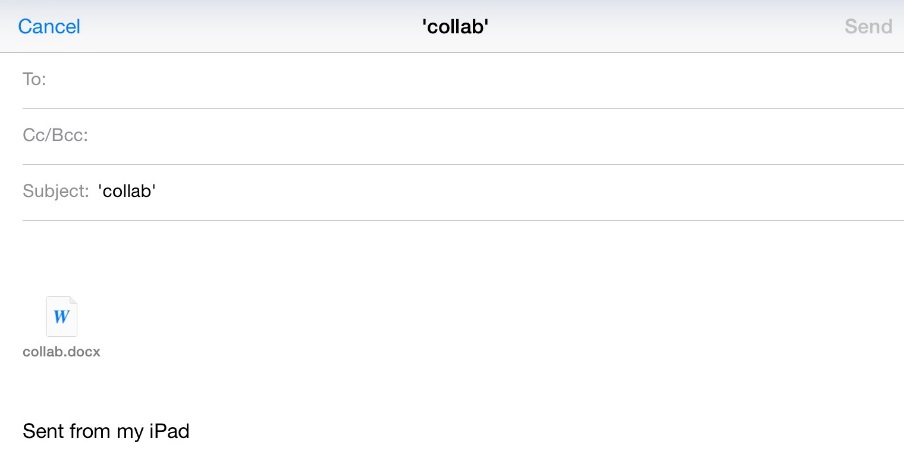 If you choose the "Copy Link" option, the link to the document will simply be copied to your Clipboard. Then you can just email it manually, or share it via Skype or some other type of messaging application and let your coworkers work on the document that way.