How to Properly Align Text and Pictures in PowerPoint for iPad
The options for editing text and pictures offered in PowerPoint for iPad make it incredibly easy for you to make sure that the elements of your presentation are all aligned perfectly with very little effort.
Let's first look at how to add and align text.
Text
Open a new slide and then double-tap on a box to add some text.
You will find everything you need on the HOME tab to edit your text. Choose the text style you want, font, color, etc.
Once you have done that, tap on the alignment icon.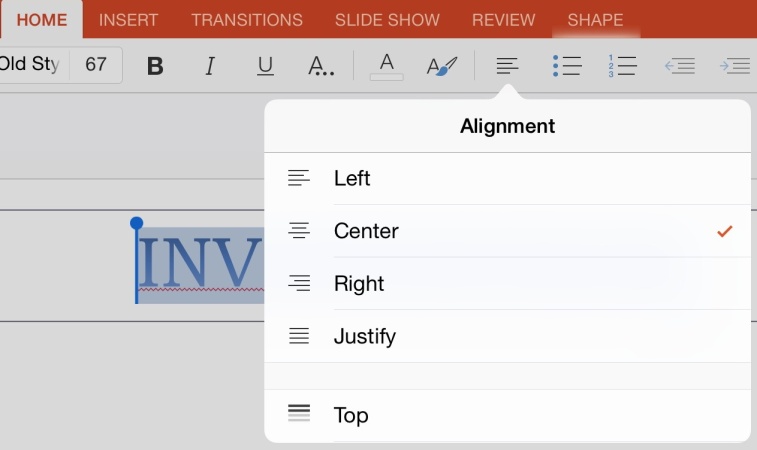 Now you can choose how you want the text aligned.
Pictures
To insert a picture, tap on the INSERT tab and then select Pictures.
Insert the pictures that you want to have in your slide.
As you are moving your pictures around, you will see that PowerPoint is actually guiding you to make sure that you are aligning them in the most conventional way possible.
PowerPoint has SmartGuides, a feature that shows logical alignments in the form of orange perforated lines that appear when you are moving around your pictures.

This will help you to make sure that all of your pictures line up well.
If you are looking for an unorthodox alignment, you can ignore the SmartGuides and place the pictures wherever you want.
Rotating images and text
Thanks to the fact that you are now using touchscreen technology on your iPad, rotating images and text has never been easier.
When you select your textbox or picture, a rotating button appears above the element you have selected.

Place your finger on that button and rotate the text or picture as you please.